CHICKEN MARENGO
recipe posted by request.
Time: 30 minutes
Steps:
rub chicken with pepper
dredge in flour and season with salt
heat cooker , add oil and garlic
brown chicken
remove garlic
add mushrooms , tomatoes and 1 cup wine
close cover securely
place pressure regulator on vent pipe and cook 10 minutes at 15 pounds pressure
let pressure drop of its own accord
remove chicken from canner
add remaining wine and simmer-thicken if desired
Number Of Ingredients: 9
Ingredients:
chicken
coarse black pepper
flour
salt
cooking oil
garlic
mushrooms
tomatoes
dry white wine
---
CHICKEN MARENGO
In the middle of June 1800, Napoleon Bonaparte's troops were engaged in battle with Austrian forces near the small village of Marengo in northern Italy. The battle was fierce, or so the legend has it, and Napoleon, of course, emerged victorious. And hungry. He asked his chef to prepare a meal quickly and the cook scoured the countryside looking for foods to prepare. He scurried around and discovered a chicken, olive oil, tomatoes, herbs, eggs and crawfish. Within minutes, a fire was started and the chef prepared a quick sauté of the chicken with tomatoes, oil and herbs. It is said that he garnished the dish before serving it with a fried egg and crawfish. In my version, the chicken, cut into serving pieces, is simply browned in a little olive oil (I add a touch of butter to give it flavor) on both sides. I then prefer to add sliced mushrooms (there are those who declare that truffles were among the original ingredients), seasonings, wine, tomatoes and parsley and cook covered until done, about 10 minutes longer.
Recipe From cooking.nytimes.com
Provided by Pierre Franey
Time 30m
Yield 4 servings
Steps:
Sprinkle the chicken with salt and pepper to taste.
Heat the butter and oil in a heavy skillet over medium-high heat. Add the chicken pieces skin-side down. Cook until golden brown on one side, about five minutes. Turn the pieces and cook on the other side about two minutes. Pour off the fat from the skillet.
Scatter the mushrooms over the chicken. Stir to distribute. Add the onion, garlic, bay leaf and thyme and cook about 5 minutes.
Add the wine and scrape the bottom of the skillet with a wooden spoon to dissolve the brown particles that cling to the bottom of the pan. Add the tomatoes, tomato paste, chicken broth and parsley. Bring to the boil. Cover and cook 10 minutes. Serve with rice and a tossed green salad.
Number Of Ingredients: 15
Ingredients:
1 3-pound chicken cut into serving pieces
Salt to taste, if desired
Freshly ground pepper, to taste
2 tablespoons butter
2 tablespoons olive oil
1 1/2 cups thinly sliced mushrooms (about 1/2 pound)
1/2 cup finely chopped onion
1/2 teaspoon finely minced garlic
1 bay leaf
2 sprigs fresh thyme or 1/2 teaspoon dried
1/2 cup dry white wine
2 cups cored and cubed red ripe tomatoes, or use canned tomatoes
1/4 cup tomato paste
1/2 cup chicken broth
2 sprigs fresh parsley
---
CHICKEN MARENGO
Make and share this Chicken Marengo recipe from Food.com.
Recipe From food.com
Provided by evelynathens
Time 1h5m
Yield 6 serving(s)
Steps:
Wash chicken pieces and pat dry.
Season chicken and dredge in flour, shaking off excess.
Heat oil and butter in large skillet over medium-high heat.
Brown chicken pieces, a few at a time, then remove to a side plate as they are browned and continue with other pieces, adding more oil and butter if necessary.
Quickly brown mushrooms, then remove to a side plate.
Add onions to pan and cook over medium-low heat for 5 minutes.
Stir in broth.
Add tomatoes, green pepper, olives, garlic and allspice; simmer for 3-4 minutes.
Return chicken to pan; cover and simmer for 25-30 minutes, or until tender.
Arrange chicken on platter and keep warm in oven.
Stir lemon juice into mixture in pan, add mushrooms and bring to the boil.
Boil until reduced by half.
Pour over chicken and serve.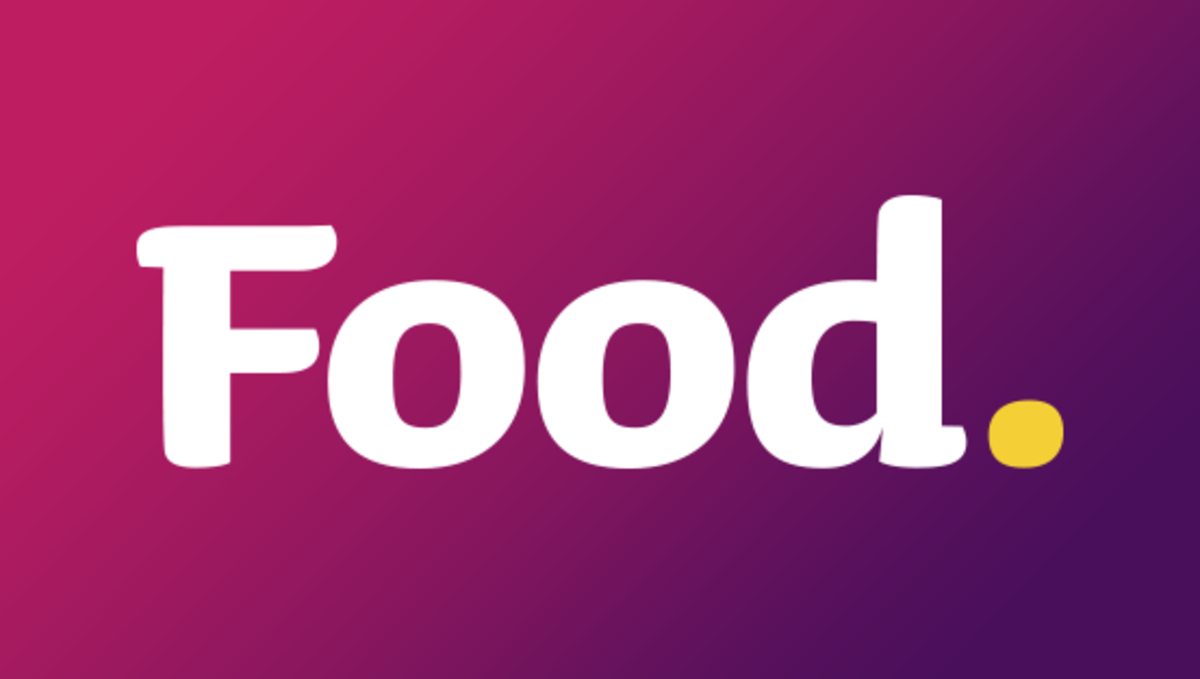 Number Of Ingredients: 14
Ingredients:
4 lbs chicken, cut into serving pieces
flour
2 tablespoons butter
2 tablespoons olive oil
1/2 lb button mushroom
4 small onions, quartered
1 cup drained canned tomato
1 cup chicken broth
1/2 cup pitted black olives
1 small green bell pepper, cut into strips
2 cloves garlic, minced
1 1/2 tablespoons lemon juice or 1 1/2 tablespoons dry white wine
1/4 teaspoon allspice
buttered rice
---
NAPOLEON'S CHICKEN MARENGO
Chicken Marengo has been subjected to its authenticity over the years and my personal determination is it's a concept not a true recipe. It is said Chef Dunand prepared this dish for Napoleon by quickly soliciting ingredients from local farmers after the June 1800 Win against the Austrians in Marengo, Italy (which is said to become his "lucky" dish). In fact, that same evening N seized Gen. Kellerman's dinner (not this dish), which had been donated by a local monastery. CD didn't go to work for Napoleon until 1801 and was in Russia in June, 1800. N enjoyed chicken ala provencale often for breakfast, which could be the starter base to the CM recipe, C D recorded recipe in 1809. The use of mushrooms, truffles, garlic, black olives, white wine, seasonings, etc. have been other chef's interpretation or personal preferences. Crawfish and French fried eggs were indeed part of the original recipe, but one or both have been left out or substituted throughout the years. I've written a recipe as close to the original, while making it 21st Century user friendly.
Recipe From food.com
Provided by Southern Lady
Time 1h5m
Yield 4 serving(s)
Steps:
Salt and pepper chicken and pat in seasonings.
Heat olive oil to med-high.
Dredge chicken in flour and add to heated oil.
Brown on both sides, about 3 minutes each side.
Place browned chicken on papertowels
In same skillet, saute onions 10 minutes.
After five mins add minced garlic.
Add tomatoes, wine, and stir until bubbly.
Lower heat to a low simmer.
Return chicken pieces to skillet.
Simmer for 1 hour if using dark meat, 45 mins if using breasts.
Check chicken at 15 min intervals. If too dry, add 1/3 C Chicken Broth (or to your liking).
At first 15 min interval, taste sauce and S& P to your taste.
Preheat oven to 400 degrees.
Add mushrooms and shrimp to simmering chicken at 50 mins or 35 mins, respectively, assure shrimp is simmering in sauce until just pink.
Butter slices of bread or drizzle olive oil and toast in preheated oven (3-5 mins).
Add one piece of chicken on top of a slice of toast, spoon sauce over chicken.
Add 2-3 shrimp on top or around chicken.
Sprinkle a little parsley on each serving (optional).
Fry eggs in olive oil or bacon grease, Sunny side up (eggs optional).
Place egg by side of chicken serving, S&P to taste.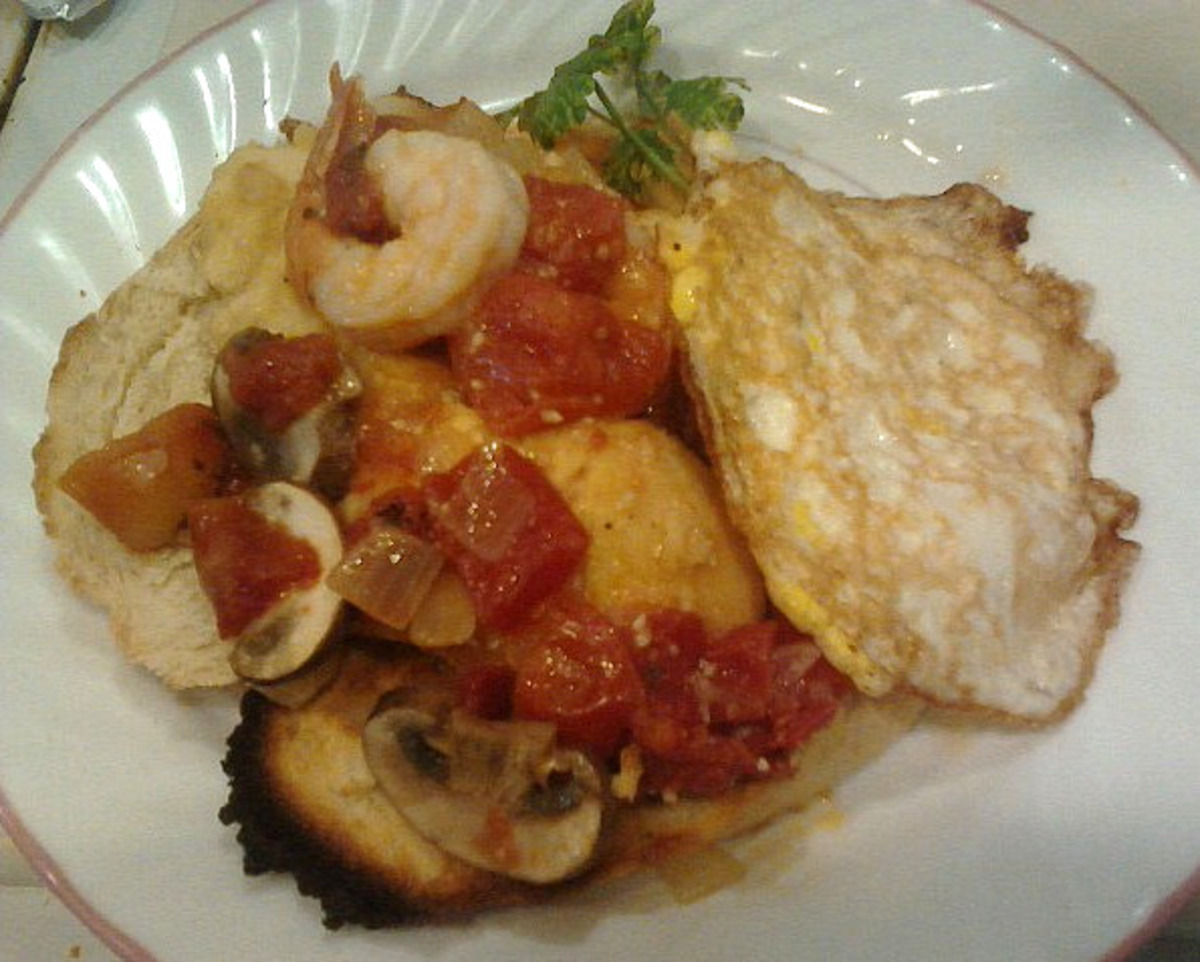 Number Of Ingredients: 15
Ingredients:
8 chicken pieces or 4 large chicken breasts
1 teaspoon salt
1/4 teaspoon black pepper
1/2 cup flour
4 tablespoons olive oil (or enough to brown chicken)
1 -2 garlic clove, minced
1 medium onion, chopped (optional)
1 cup tomatoes or 1 cup canned tomato, diced
3/4 cup cooking sherry or 3/4 cup sub with chicken broth
1 cup sliced mushrooms, fresh preferably
8 -12 medium shrimp, cleaned (optional)
4 slices 1/2-inch thick bread for toast (French or Italian)
4 tablespoons butter or 4 tablespoons olive oil
1 tablespoon parsley, chopped (optional)
4 eggs (optional)
---
CHICKEN MARENGO
Recipe From epicurious.com
Yield Makes 4 servings
Steps:
Put oven rack in middle position and preheat oven to 350°F.
Pat chicken dry, then combine flour, salt, and pepper in a large sealable plastic bag and add chicken. Seal bag and shake to coat, then remove chicken, knocking off excess flour. Arrange in 1 layer on a plate.
Heat oil in a 12-inch heavy ovenproof skillet over moderately high heat until hot but not smoking, then sauté chicken, smooth sides down, until golden, about 2 minutes. Turn over and sauté 1 minute more. Scatter mushrooms around chicken and transfer skillet to oven, then bake, uncovered, until chicken is just cooked through, 5 to 10 minutes.
Transfer chicken to a plate, then add shallot, garlic, and thyme to skillet (handle will be hot) and sauté over moderately high heat, stirring, 1 minute. Add wine and boil, stirring and scraping up brown bits, until reduced by half, about 1 minute. Add tomatoes, demi-glace, and water and simmer until mushrooms are tender and sauce is reduced by half, about 4 minutes. Season with pepper.
Return chicken to skillet and simmer, turning, about 1 minute.
*Available at specialty foods shops. You can also buy Demi-Glace Gold and reconstitute according to package instruction - specialty foods shops and More Than Gourmet (800-860-9385).
Number Of Ingredients: 13
Ingredients:
4 (6-ounce) skinless boneless chicken breast halves
1/4 cup all-purpose flour
1/2 teaspoon salt
1/4 teaspoon black pepper
1/4 cup extra-virgin olive oil
3 large portabella mushrooms, stems and gills discarded and caps thinly sliced
1 small shallot, finely chopped
1 garlic clove, minced
1/2 teaspoon dried thyme, crumbled
1/2 cup dry red wine
1 (14- to 15-ounce) can whole tomatoes, drained and chopped
1/2 cup beef or veal demi-glace*
1/2 cup water
---
More recipes about Chicken Marengo recipes
---
---
---
---
---
---
---
---
---
---
---
---
---
---
---
---
---
---
---
---
---
---
---
---