---
3-INGREDIENT COCONUT CANDY
Based on a recipe from Heidi Haughy Cusick's book, Soul and Spice, African Cooking in the Americas. This book is chock-filled with Caribbean, Bahia Brazilian, and Louisiana Creole recipes. She says, "Known as tablette in the Caribbean and cocada in Bahia, this confection combines the Spanish and Portuguese penchant for sweets with the African resourcefulness for using available ingredients: sugar from the cane fields and the abundant adopted coconut. Easy to make, these candies have been satisfying sweet tooths in the Caribbean for two centuries." Historical note: Sugarcane came to the Caribbean with Columbus on his second voyage in 1494, when he established the first European settlement in the West Indies on Hispaniola; unrefined brown sugar was most commonly used in households; it came in foots, hard cylinders that were grated for use. I haven't tried this yet.
Recipe From food.com
Provided by mersaydees
Time 40m
Yield 6 candies
Steps:
Prepare a baking sheet by lining with parchment paper or waxed paper. Lightly grease it.
In a heavy saucepan over high heat, combine the sugar and water and bring to a boil, stirring occasionally until sugar dissolves. Cook until a syrup forms, about 10 minutes.
Stir in the coconut and continue cooking, stirring constantly, until it register s 234°F (soft-ball stage) on a candy thermometer, or until a small bit dropped into a glass of ice water holds together and is quite soft when pressed between your fingertips. Remove from heat.
Drop by spoonfuls onto baking sheet and flatten into 3-inch rounds.
When cool and firm, wrap individually in plastic wrap.
Store in an airtight container up to a week.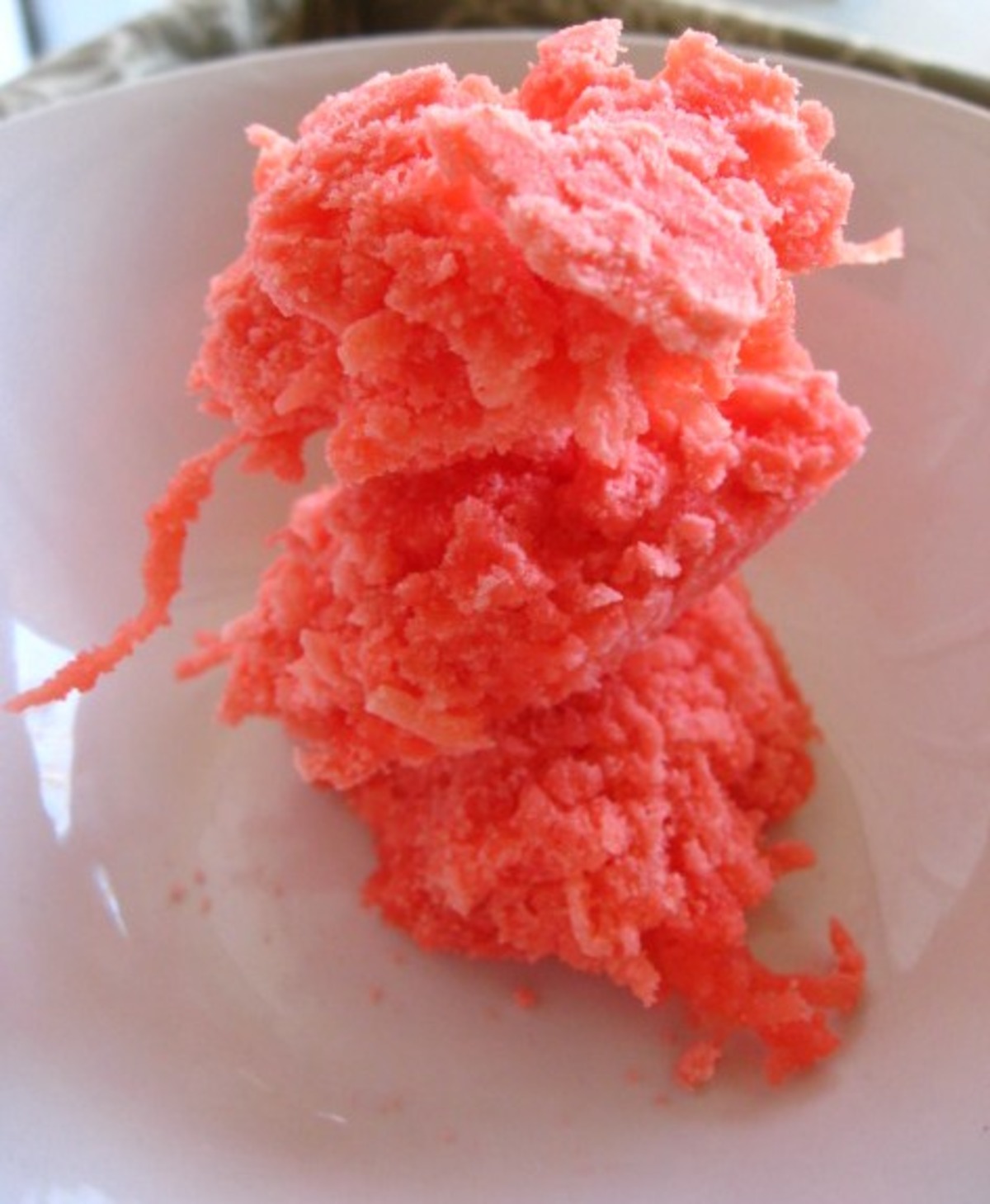 Number Of Ingredients: 3
Ingredients:
2 cups sugar
1/2 cup water
2 cups fresh coconut, finely grated or 2 cups dried unsweetened coconut
---
More recipes about Coconut Surprise Candy recipes
---
---
---
---
---
---
---
---
---
---
---
---
---
---
---
---
---
---
---
---
---
---
---
---
---
---