EASY TIRAMISU
it was
Time: 45 minutes
Steps:
place a rack in the center of the oven and preheat the oven to 350f
lightly mist a 13- by 9-inch baking pan with vegetable oil spray
set the pan aside
place the cake mix , water , oil , eggs , and vanilla in a large mixing bowl
blend with an electric mixer on low speed for 1 minute
stop the machine and scrape down the sides of the bowl with a rubber spatula
increase the mixer speed to medium and beat 2 minutes more , scraping the sides down again , if needed
the batter should look thick and well blended
pour the batter into the prepared pan , smoothing it out with the rubber spatula
place the pan in the oven
bake the cake until it is golden brown and springs back when lightly pressed with your finger , 32 to 35 minutes
remove the pan from the oven and place it on a wire rack to cool
meanwhile , prepare the syrup
place the hot water , coffee powder , and sugar in a small bowl and stir to combine until the coffee and sugar dissolve
stir in the coffee liqueur
poke holes in the cake with a chopstick or drinking straw and spoon the syrup over the cake so that the syrup can seep down into the holes
set the cake aside
prepare the topping', "place the yogurt , cream cheese , and confectioners' sugar in a large mixing bowl and blend with an electric mixer on low speed for 1 to 2 minutes", 'the mixture should look well combined and thick
spread the topping over the syrup-soaked cake , using the rubber spatula to spread the topping out to the edges of the cake
no more than an hour before serving , sift the cocoa powder over the topping so that it covers the top of the cake
slice the cake into squares and serve
store this cake , covered in aluminum foil , in the refrigerator for up to 3 days
Number Of Ingredients: 14
Ingredients:
vegetable oil cooking spray
white cake mix
water
vegetable oil
eggs
pure vanilla extract
hot water
instant coffee powder
granulated sugar
kahlua
low-fat vanilla yogurt
cream cheese', "confectioners' sugar", 'unsweetened cocoa powder
---
EASY TIRAMISU
Both make-ahead and no-bake, this Italian treat will lift everyone's mood-including the chef's! Grab an Americano at a coffee shop to infuse the store-bought ladyfingers with freshly brewed flavor. Then, after layering the newly caffeinated cookies with marsala-spiked mascarpone, pop it in the fridge for an overnight chill that will set you up for slicing success. All that is left is a final dusting of cocoa powder before serving and you'll be all set to end the evening on a high note.
Recipe From marthastewart.com
Provided by Shira Bocar
Time 8h35m
Steps:
Pour coffee into a pie dish. Combine eggs, sugar, and Marsala in a large metal bowl set on top of (but not in) a pot of simmering water. Beat with a hand mixer or whisk until mixture doubles in volume and reaches 160°F on a thermometer, 7 to 10 minutes.
Remove bowl from heat and let cool slightly. Meanwhile, in another bowl, whisk cream to form peaks. Gently whisk mascarpone into egg mixture, then fold in whipped cream.
Working one at a time, dip half of ladyfingers in coffee, about 1 second per side, and arrange in the bottom of a 9-by-9-inch baking dish; fit them snugly side by side to line dish. Evenly spread half of mascarpone mixture over ladyfingers. Dip remaining half of ladyfingers in coffee and repeat layering with cookies and mascarpone mixture.
Sift a layer of cocoa over top so it infuses cream. Wrap dish with plastic and refrigerate at least 9 hours and up to 1 day. To serve, sift another layer of cocoa over top and cut into squares.
Number Of Ingredients: 8
Ingredients:
1 1/2 cups Americano or strong coffee, room temperature
3 large eggs
1/2 cup sugar
1/3 cup sweet Marsala
1/2 cup heavy cream
8 ounces mascarpone
1 7-ounce package ladyfingers (about 24)
Unsweetened cocoa powder, for sprinkling
---
EASY TIRAMISU
Recipe From foodnetwork.com
Provided by Dan Langan
Time 8h30m
Yield 8 servings
Steps:
For the soaking syrup: Line an 8-inch or 9-inch round springform pan with plastic wrap, allowing it to drape over the sides. Set aside.
Mix the espresso, brown sugar and rum in a bowl large enough to fit a ladyfinger, then set aside.
For the mascarpone cream: Beat the mascarpone, confectioners' sugar and salt in a stand mixer fitted with the whisk attachment on low speed to combine. Scrape the bowl and whip on medium-high until smooth. Turn the mixer on low and slowly add the heavy cream and then the vanilla and coffee liqueur. (The mixture will look like thin cheesecake batter.) Gradually raise the mixer speed to medium and whip until the cream has reached medium peaks, 1 to 2 minutes. Set aside.
To assemble: Break a ladyfinger in half and give it a quick dip in the soaking syrup, then place in the bottom of the lined pan. Repeat this process to create one layer of dipped ladyfingers. Sprinkle 1 tablespoon chopped chocolate over the ladyfingers. Spoon about a third of the mascarpone cream over the ladyfingers and spread until smooth.
Repeat the ladyfinger dipping and arranging process to create a second layer of ladyfingers over the cream. Sprinkle on the remaining tablespoon chopped chocolate. Top with the remaining cream and spread smooth. Wrap with plastic wrap and freeze for at least 8 hours, or up to overnight.
Two hours before serving, unlatch the pan and remove the tiramisu from the pan and plastic wrap to a serving platter. Sprinkle the top of the tiramisu with the cocoa powder.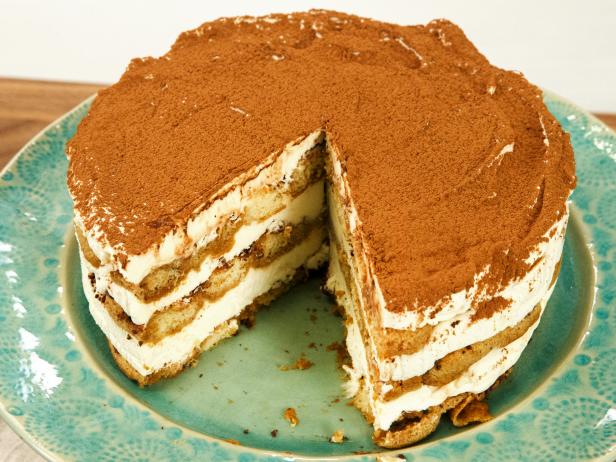 Number Of Ingredients: 12
Ingredients:
1 cup fresh brewed espresso, cool, or 1 cup cold strong coffee or cold brew
2 tablespoons brown sugar
1 to 2 tablespoons dark rum
16 ounces cold mascarpone
1 cup confectioners' sugar
1/8 teaspoon kosher salt
1 1/2 cups cold heavy cream
2 teaspoons vanilla extract
1 to 2 tablespoons coffee liqueur
24 to 30 ladyfingers (crunchy, not soft)
2 tablespoons finely chopped semisweet or bittersweet chocolate
1 tablespoon cocoa powder
---
EASY TIRAMISU
Tiraimisu is one of my favorite desserts, but sometimes it's hard to find marscapone cheese. This easy recipe uses cream cheese instead. My mom got this recipe from Martha Stewarts Everyday Food magazine a while ago and we have been making it ever since.
Recipe From food.com
Provided by Cupcake-Princess
Time 15m
Yield 6 serving(s)
Steps:
In a small mixing bowl stir together espresso powder and boiling water until dissolved. Stir in cold water, set aside.
In a medium mixing bowl with an electric mixer on medium speed beat cream cheese, cream, and sugar until fluffy.
Spread a few tablespoons of cream cheese mixture in the bottom of a 2 quart serving dish. One by one, dip a third of the ladyfingers in espresso, then arrange in bottom of dish. Spread with a third of the cream cheese mixture. Repeat twice with remaining ladyfingers, espresso, and cream cheese mixture. Cover and chill for up to one day.
Dust tiramisu with cocoa just before serving.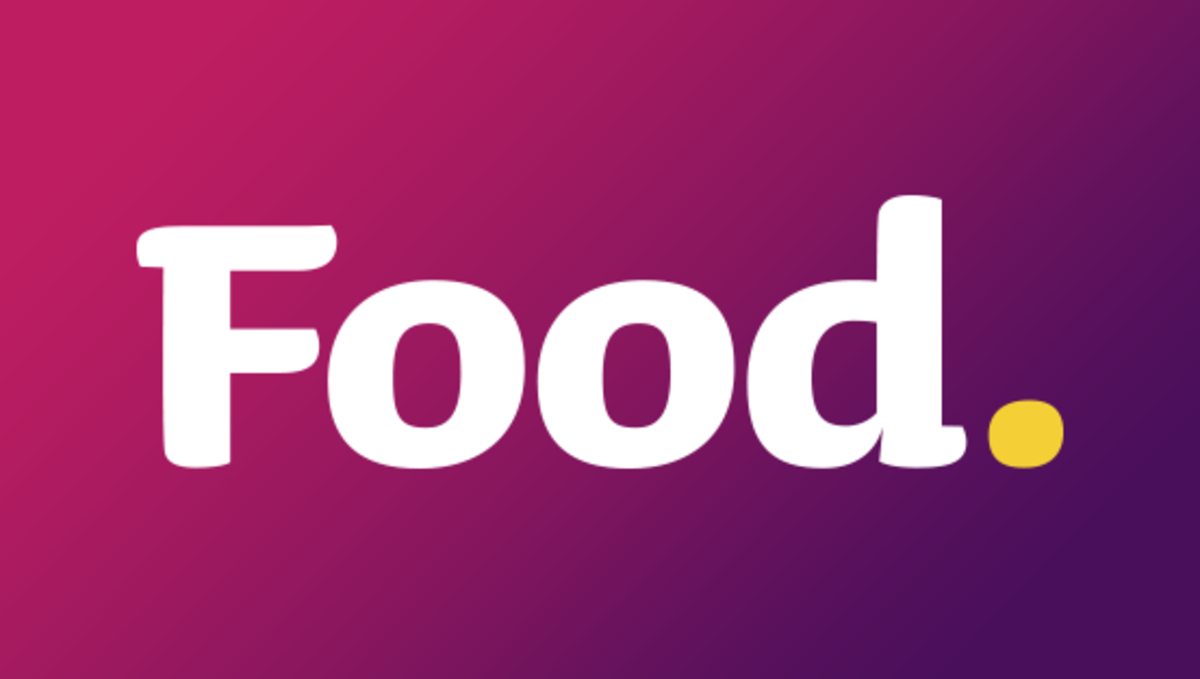 Number Of Ingredients: 8
Ingredients:
3 tablespoons instant espresso powder
3 tablespoons boiling water
1 1/2 cups cold water
8 ounces cream cheese, softened
3/4 cup heavy cream
1/3 cup sugar
2 (3 ounce) packages ladyfingers
unsweetened cocoa powder, for dusting
---
More recipes about Easy Tiramisu recipes
---
---
---
---
---
---
---
---
---
---
---
---
---
---
---
---
---
---
---
---
---
---
---
---