GREEN CHILE SAUCE
green chile season is coming up soon! recipe source: edible santa fe
Time: 20 minutes
Steps:
in a skillet over medium heat saute the green chiles , garlic , coriander , onion and cumin until aromatic
add the stock and simmer until onions are soft
cool slightly and then transfer to a blender , adding the cilantro and butter and blend until smooth
season to taste with sea salt or other coarse salt
Number Of Ingredients: 9
Ingredients:
green chili
garlic
coriander seed
cumin seed
onion
chicken stock
cilantro
butter
sea salt
---
GREEN CHILI SAUCE
This recipe is very good and very easy. A co-workers wife gave this to my husband for me years ago, I don't remember the names. But it is great! Use it to smother burritos, rellenos, anything!, or eat it just like this with flour tortillas, YUM! I freeze the left over in serving sizes.
Recipe From food.com
Provided by Patti Hurley
Time 30m
Yield 20 serving(s)
Steps:
brown pork.
While pork is cooking, puree chili's, tomatoes, water and jalepenos in blender or processor.
When pork is done add flour and brown, then add blended mixture and bring to a simmer.
Add more water if too thick.
Add salt, pepper and garlic powder to taste and simmer 20 minutes then serve.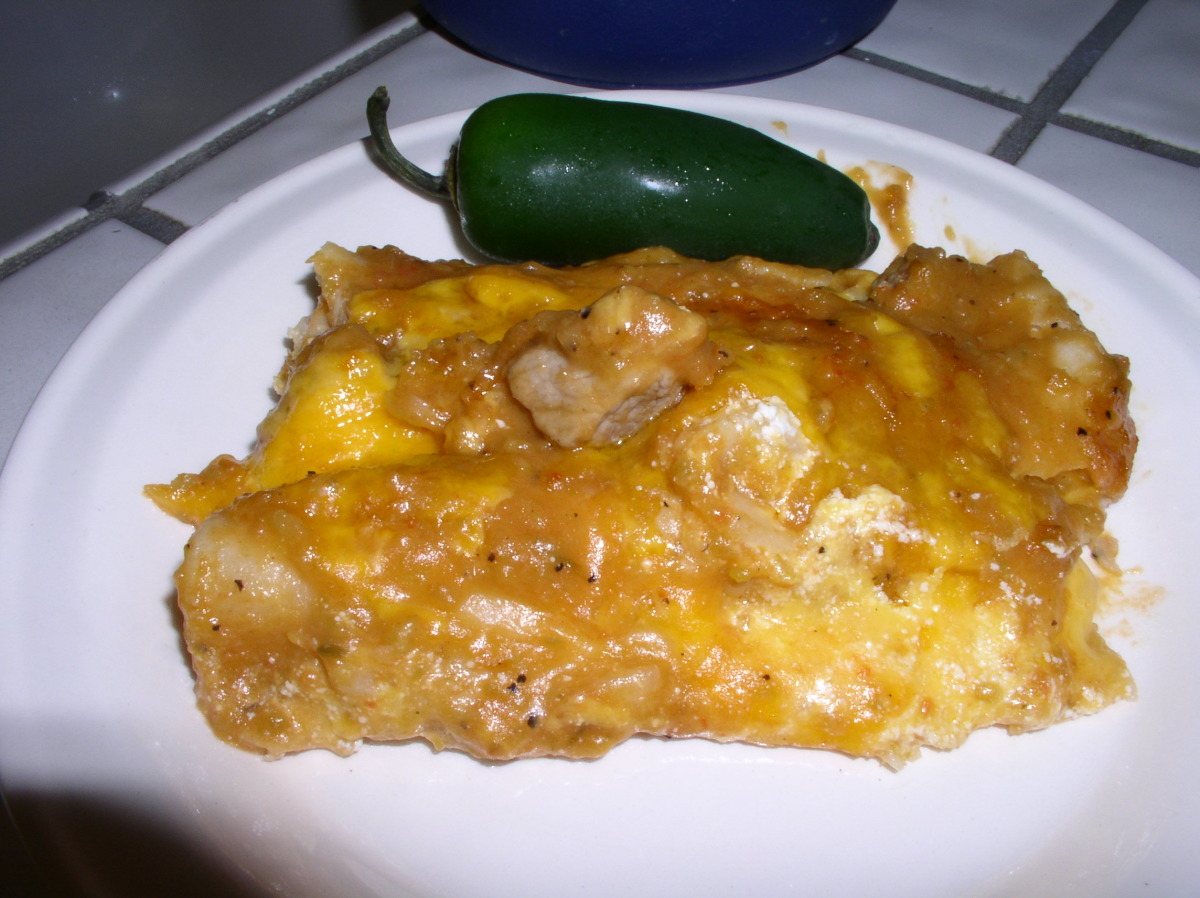 Number Of Ingredients: 10
Ingredients:
4 -8 ounces pork, cut into small bite size pieces
1/4 cup shortening or 1/4 cup oil
3/4 cup flour
1 (20 ounce) can whole green chilies
1 (16 ounce) can stewed tomatoes
2 1/2 cups water
1 (4 ounce) can chopped jalapenos
salt, to taste
pepper, to taste
garlic powder
---
More recipes about Green Chile Sauce recipes
---
---
---
---
---
---
---
---
---
---
---
---
---
---
---
---
---
---
---
---
---
---
---
---
---