---
GRENADA SPICE CAKE
This recipe comes from the Caribbean Island of Grenada, known the world over as "The Spice Island." Use freshly grated nutmeg which has a lemon sweet delicacy that does not exist in the commercially ground. Although Grenadians sometimes spread a vanilla or chocolate butter cream icing over the cake, the cake is best left unfrosted. This cake is especially good with fresh sliced peaches, nectarines, plums or sectioned navel oranges. It's even better with any of these fruits spooned on top.
Recipe From food.com
Provided by Olha7397
Time 1h45m
Yield 1 loaf cake
Steps:
Sift the flour, baking powder and salt together onto a piece of wax paper and set aside. Cream together the butter, sugar, lime rind, nutmeg, cinnamon and allspice until silvery and light-no sugar grains should be discernible on the tongue when the mixture has been properly creamed. (This may take as long as 5 minutes at high mixer speed.) Beat the eggs in, one at a time. Now add the sifted dry ingredients alternately with the milk, beginning and ending with the dry. (I usually mix the flour in - in about five separate additions and the milk in - in three.).
Spoon the batter into a well buttered and floured 9 x 5 x 3-inch loaf pan, pushing the batter well to the corners and smoothing the surface as much as possible. Bake in a slow oven 300 F for 1 to 1 1/2 hours or until the cake begins to pull from the sides of the pan and leaves an imprint that vanishes slowly when you press the top with your fingers.
Remove the cake from the oven, stand the pan upright on a wire rack and allow the cake to cool in the pan for 10 minutes. Loosen the cake around the edges with a thin-blade spatula, turn out on a wire rack and cool to room temperature. To serve, slice just as you would pound cake.
Jean Anderson Cooks.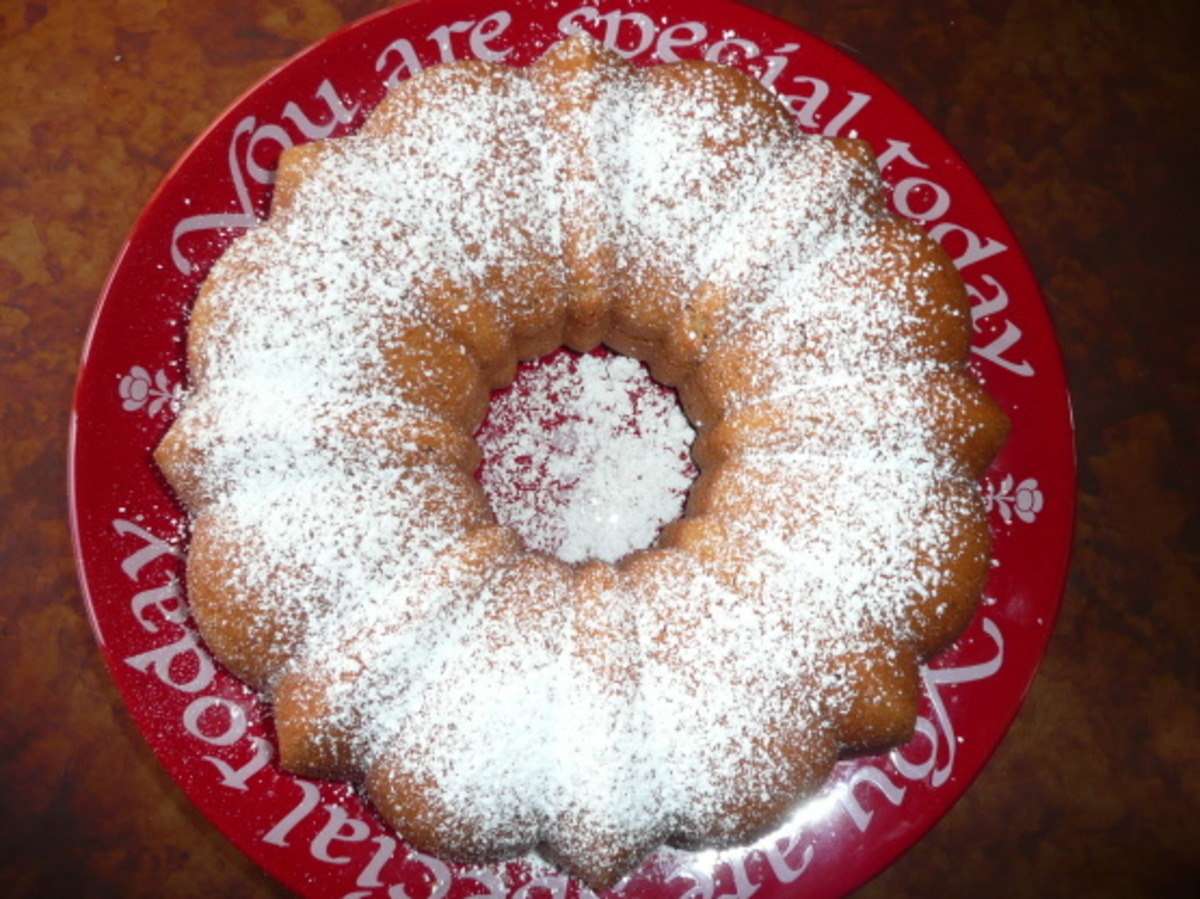 Number Of Ingredients: 11
Ingredients:
2 cups sifted all-purpose flour
1/2 teaspoon baking powder
1/8 teaspoon salt
1/2 lb cold unsalted butter, cut into pats
1 1/2 cups sugar
1 1/2 teaspoons finely grated lime rind (green part only)
1 teaspoon freshly grated nutmeg
1/2 teaspoon ground cinnamon
1/4 teaspoon ground allspice
3 large eggs, at room temperature
1/2 cup milk, at room temperature
---
More recipes about Grenada Spice Cake recipes
---
---
---
---
---
---
---
---
---
---
---
---
---
---
---
---
---
---
---