Southwest Spaghetti Squash Casserole
---
SOUTHWEST SPAGHETTI SQUASH
I found this recipe in a Low-Carb cookbook. The sweetness of the squash mixes well with the spice of the other ingredients. Low-carb and vegetarian!
Recipe From food.com
Provided by Cyn2938
Time 1h50m
Yield 4 serving(s)
Steps:
Preheat oven to 350°F.
Cut squash in half lengthwise.
Remove and discard seeds.
Place squash, cut side down, in greased baking pan.
Bake 45 minutes to 1 hour or until just tender.
Using fork, remove spaghetti-like strands from hot squash and place strands in large bowl.
Add tomatoes with juice, beans, 1/2 cup cheese, cilantro, cumin, garlic salt and pepper; toss well.
Spray 1 1/2 quart casserole with nonstick cooking spray.
Spoon mixture into casserole.
Sprinkle with remaining 1/4 cup cheese.
Bake uncovered, 30 to 35 minutes or until heated through.
Serve immediately.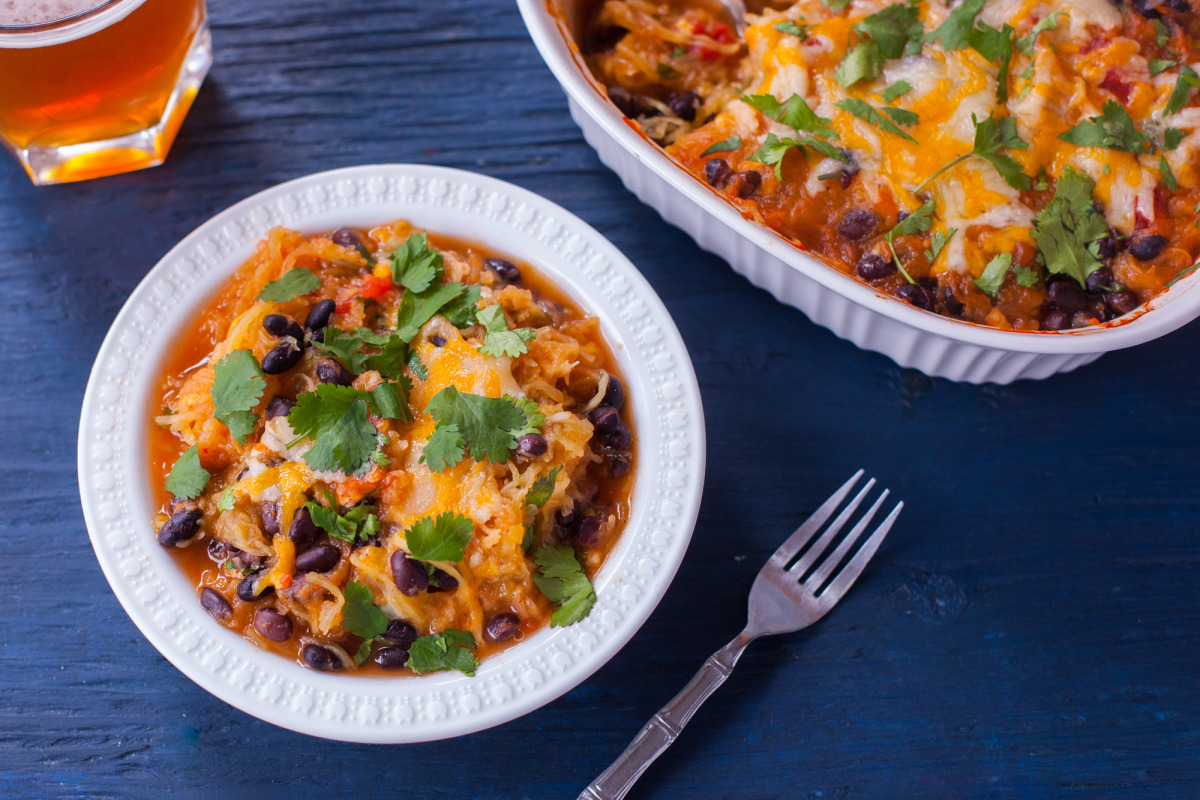 Number Of Ingredients: 8
Ingredients:
1 spaghetti squash (3 pounds)
1 (14 ounce) can Mexican-style tomatoes, undrained
1 (14 ounce) can black beans, drained and rinsed
3/4 cup monterey jack cheese, divided
1/4 cup cilantro, finely chopped
1 teaspoon ground cumin
1/4 teaspoon garlic salt
1/4 teaspoon black pepper
---
More recipes about Southwest Spaghetti Squash Casserole recipes
---
---
---
---
---
---
---
---
---
---
---
---
---
---
---
---
---
---
---
---
---
---
---
---
---
---