---
REAL ITALIAN HOAGIE
More Philly Stuff? You got it! Here's how to make a real Hoagie. The word Hoagie came from the sandwiches that used to get eaten by workers over on a place that was nicknamed "hog island" The workers there would bring crusty rolls with Italian meats and some olive oil and they became known as "hoggies" which eventually morphed into hoagie... Now that I've sounded like a Cliff Claven... the only other thing I have to say is don't make this with a soft roll! It has to be a GOOD crusty Italian Long Roll!
Recipe From food.com
Provided by CHRISSYG
Time 10m
Yield 4 serving(s)
Steps:
Slice the rolls, but not all the way through.
Place the vinegar and oregano in a small bowl. Slowly whisk in the oil until emulsified.
Remove some of the bread from the center of each half of roll.(if desired)
Drizzle a little of the olive oil mixture on the bread.
Place first the meats, then the cheese in layers.
Top with the tomatoes, onions, then the lettuce. Drizzle with more of the dressing, as desired.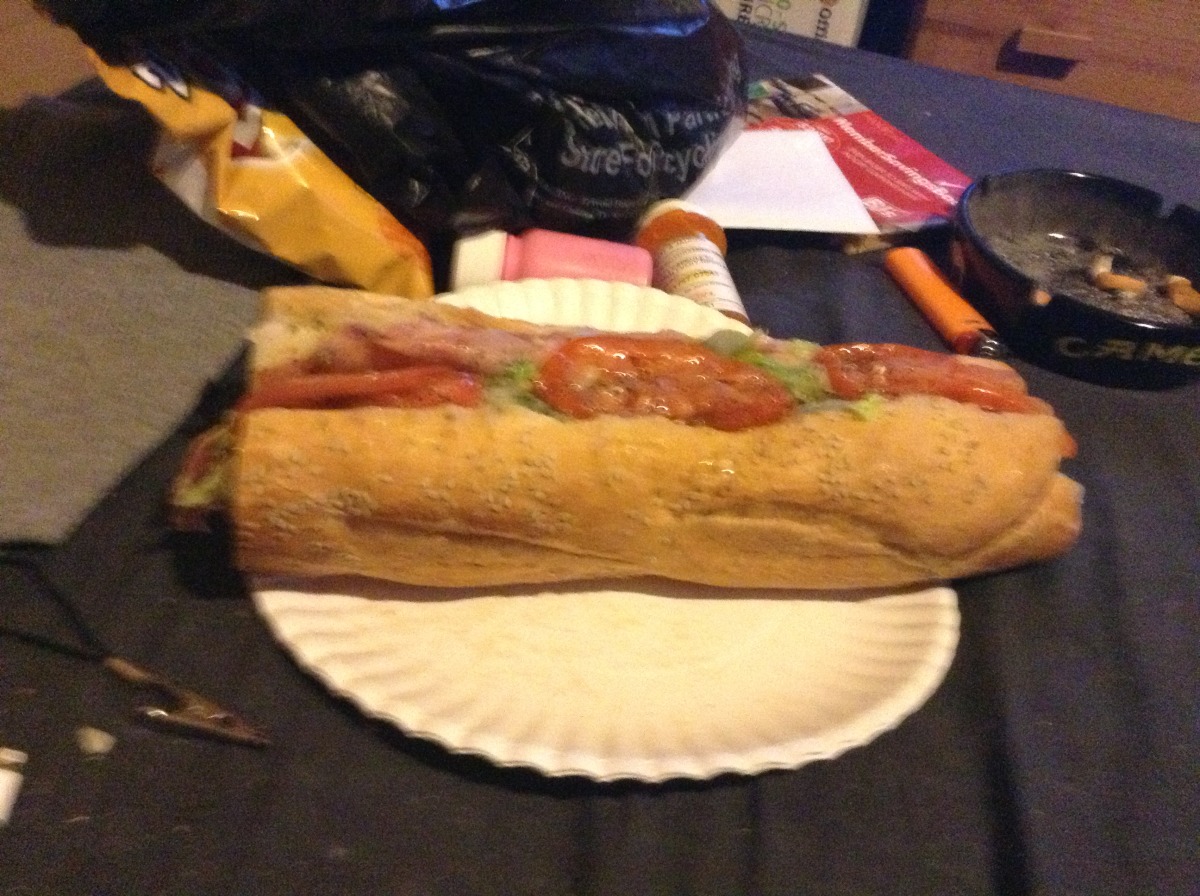 Number Of Ingredients: 11
Ingredients:
2 teaspoons red wine vinegar
1 tablespoon dried oregano
1 tablespoon olive oil
4 hoagie rolls
1/4 lb prosciutto di Parma, thinly sliced
1/4 lb capicola, thinly sliced
1/4 lb genoa salami or 1/4 lb soprassata salami, thinly sliced
1/4 lb provolone cheese
1 large tomatoes, thinly sliced
1 small onion, thinly sliced
1/8 cup shredded lettuce
---
More recipes about The Whole Hog Hoagie recipes
---
---
---
---
---
---
---
---
---
---
---
---
---
---
---
---
---
---
---
---
---
---
---
---
---
---