CUPPA SLICE
simple and tasty slice served to me with a cuppa from a lady who runs a b&b. i liked it so much that i asked her for the recipe.
Time: 30 minutes
Steps:
mix all ingredients together
place in slice tin
bake in a moderate oven 25 - 30 minutes
cool in tin , slice and then dust with icing sugar
variation: add 1 or 1 and a half chopped green apples and some cinnamon in place of dried fruit and chocolate
serve hot with custard
Number Of Ingredients: 7
Ingredients:
margarine
coconut
self raising flour
eggs
sugar
raisins
chocolate chips
---
5 CUP SLICE
Make and share this 5 Cup Slice recipe from Food.com.
Recipe From food.com
Provided by Missy Wombat
Time 50m
Yield 36 pieces
Steps:
Preheat oven to 200C/400F.
Grease and line a 20 x 30 cm lamington/sponge roll tin with baking paper.
Make sure the paper extends up and over the sides.
Sprinkle the pan evenly with sultana, chocolate bits, peanuts and coconut.
Drizzle the condensed milk over the top.
Cover with a piece of greased foil and bake in the oven for 20 minutes.
Reduce heat to 180C/350F, remove the foil and bake for about 15 minutes until golden and firm.
Remove from oven and cool completely in the pan.
Drizzle with the melted chocolate and allow to set.
Remove and slice to serve.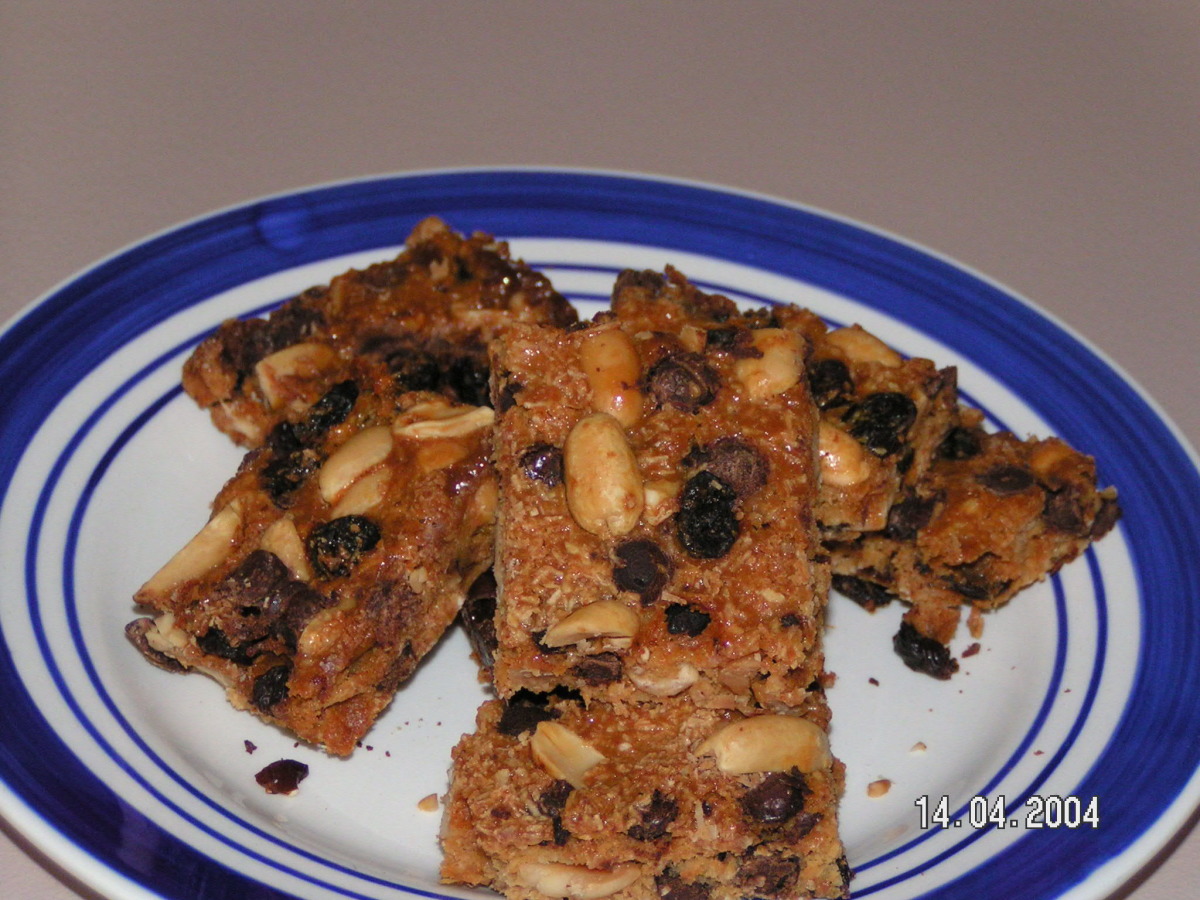 Number Of Ingredients: 6
Ingredients:
1 cup sultana
1 cup dark chocolate chips
1 cup unsalted dry roasted peanuts
1 cup desiccated coconut
1 cup condensed milk
100 g dark chocolate, melted
---
ONE CUP SLICE
Taken from Super Food Ideas and thought would be good (but not suitable for a family of diabetics) but did think to make it for DS's recreation group but would much rather give them a recipe that it not my own to give that recipe a review. Hopefully someone will think likewise and give this one a try.
Recipe From food.com
Provided by ImPat
Time 45m
Yield 24 bars, 24 serving(s)
Steps:
Preheat oven to 190c (or 170c fan forced).
Line a 26cm x 16cm lamington pan with baking paper.
Place coconut, nuts and fruit in a large mixing bowl.
Add milk and 1/4 cup of choc bits, mix well to combine and coat ingredients.
Press mixture evenly into pan and cover with foil.
Bake for 20 minutes, uncover slice and reduce heat to 160c (140c fan forced) and bake for a further 20 minutes more or until firm and golden; remove pan from oven.
Immediatly scatter 3/4 cup of chocolate bits over hot layer and allow to melt and using a flexible spatula spread the chocolate evenly.
Cool and cut into slices.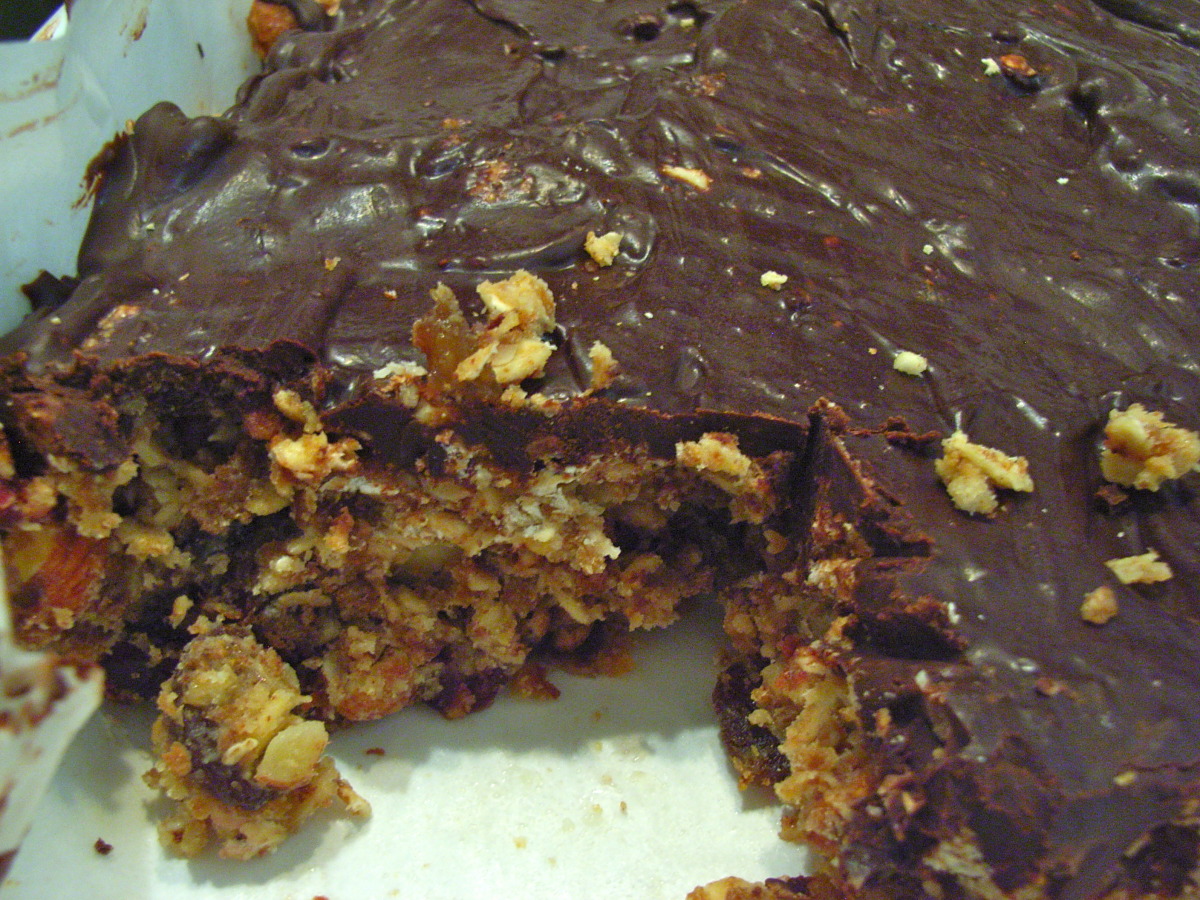 Number Of Ingredients: 6
Ingredients:
1 cup desiccated coconut
1 cup unsalted raw peanuts
1 cup sultanas or 1 cup dried currant
1 cup sweetened condensed milk
1/4 cup dark chocolate chips
3/4 cup dark chocolate chips
---
More recipes about cuppa slice recipes
---
---
---
---
---
---
---
---
---
---
---
---
---
---
---
---
---
---
---
---
---
---
---