DIABETIC CAFE AU LAIT
this recipe is from
Time: 5 minutes
Steps:
place coffee granules into coffee cup / mug
in small saucepan , heat milk , sweet-n-low , and cinnamon over medium-low heat until it reaches a simmer
pour into coffee cup , stir well and enjoy !
Number Of Ingredients: 4
Ingredients:
skim milk
sugar substitute
ground cinnamon
instant coffee granules
---
DIABETIC CAFE AU LAIT PUDDING
I just love Jello fat free/sugar free pudding, I can play with it in so many ways and this is a very good way.
Recipe From food.com
Provided by Annacia
Time 15m
Yield 6 serving(s)
Steps:
Follow the directions on the package for preparing the vanilla pudding: add 2 cups of cold milk and pudding mix in a bowl and whisk for two minutes.
In a separate bowl, prepare the chocolate pudding.
The directions call for 2 cups of milk. Instead, put in 1½ cups of milk and ½ cup of chilled coffee and pudding mix in a bowl and whisk for two minutes.
Transfer about 4 tablespoons of the vanilla and 4 tablespoons of the chocolate pudding to a third bowl.
Add 2 more tablespoons of coffee to this batch.
Whisk this batch.
It should appear a few shades lighter than the chocolate pudding's color.
Discard the remainder of the coffee (or drink it).
Layer in cups or parfait glasses. Refrigerate for five minutes. Garnish with whipped cream and or a sprinkling of coco, if desired, before serving.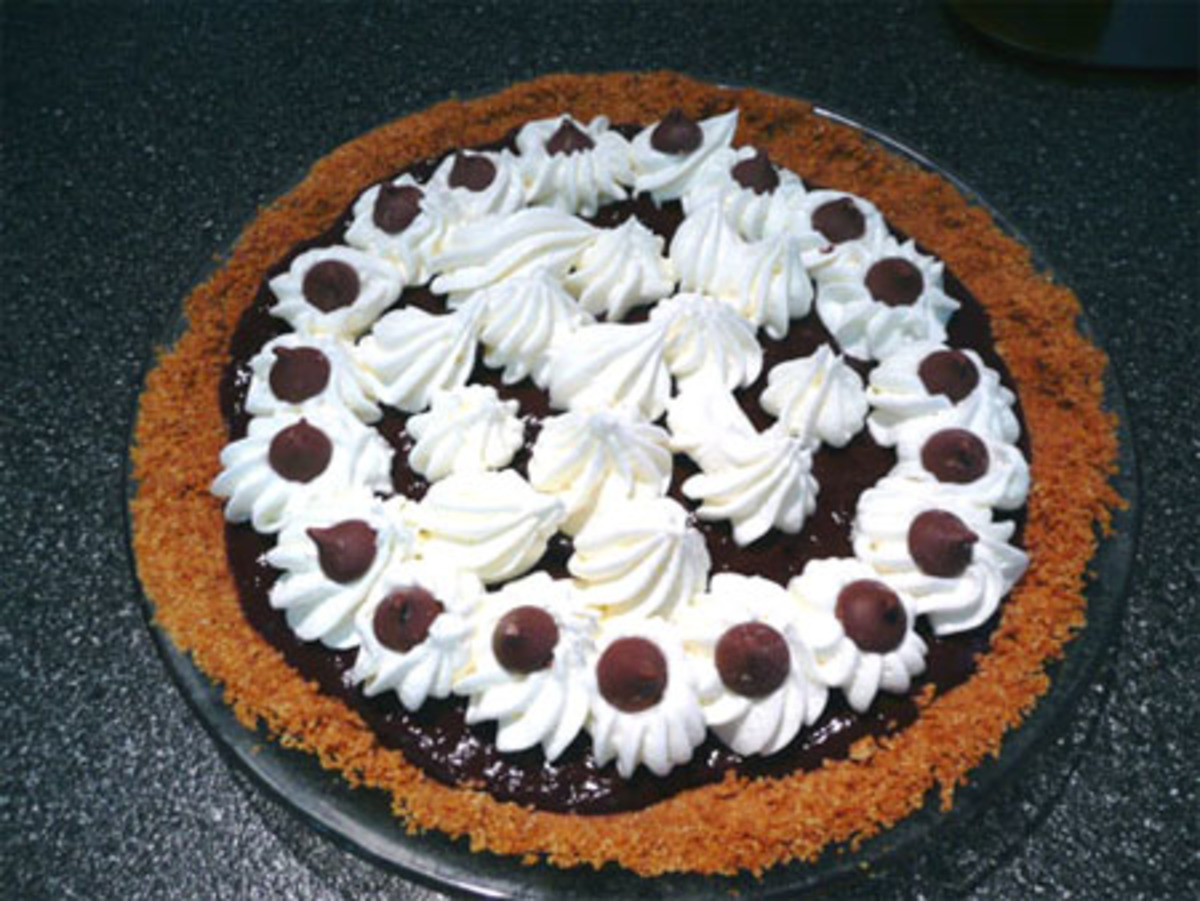 Number Of Ingredients: 6
Ingredients:
1 (42 g) package diet jello sugar-free instant vanilla pudding mix
1 (42 g) package diet jello sugar-free instant chocolate pudding mix
3 cups nonfat milk
1 cup of drip brewed coffee, chilled
Cool Whip Free (optional)
cocoa, for sprinkling (optional)
---
CAFE AU LAIT
Cafe au lait and a croissant or buttered toast is a simple, scrumptious breakfast.
Recipe From marthastewart.com
Provided by Martha Stewart
Steps:
Heat 1 to 1 1/2 cups milk in a saucepan over medium-low heat, whisking, until milk is steaming and slightly foamy.
Divide milk between two cafe au lait bowls or large coffee cups. Divide 2 cups coffee betweenbowls, and stir.
Number Of Ingredients: 2
Ingredients:
1-1 1/2 cups milk, warmed
2 cups brewed coffee
---
More recipes about diabetic cafe au lait recipes
---
---
---
---
---
---
---
---
---
---
---
---
---
---
---
---
---
---
---
---
---
---
---