HOMEMADE BUTTER
You can make great tasting butter at home just by putting heavy cream in a food processor and running it till it turns into butter.
Recipe From allrecipes.com
Provided by Brian Perspect
Categories Appetizers and Snacks Dips and Spreads Recipes
Time 10m
Yield 16
Number Of Ingredients: 2
Steps:
Pour cream into a food processor or blender. Process for 10 minutes, or until the butter separates. Strain off the liquid. Season to taste with salt if you like. Press butter into a small bowl with the back of a spoon to further remove liquid.
---
EASY HOMEMADE BUTTER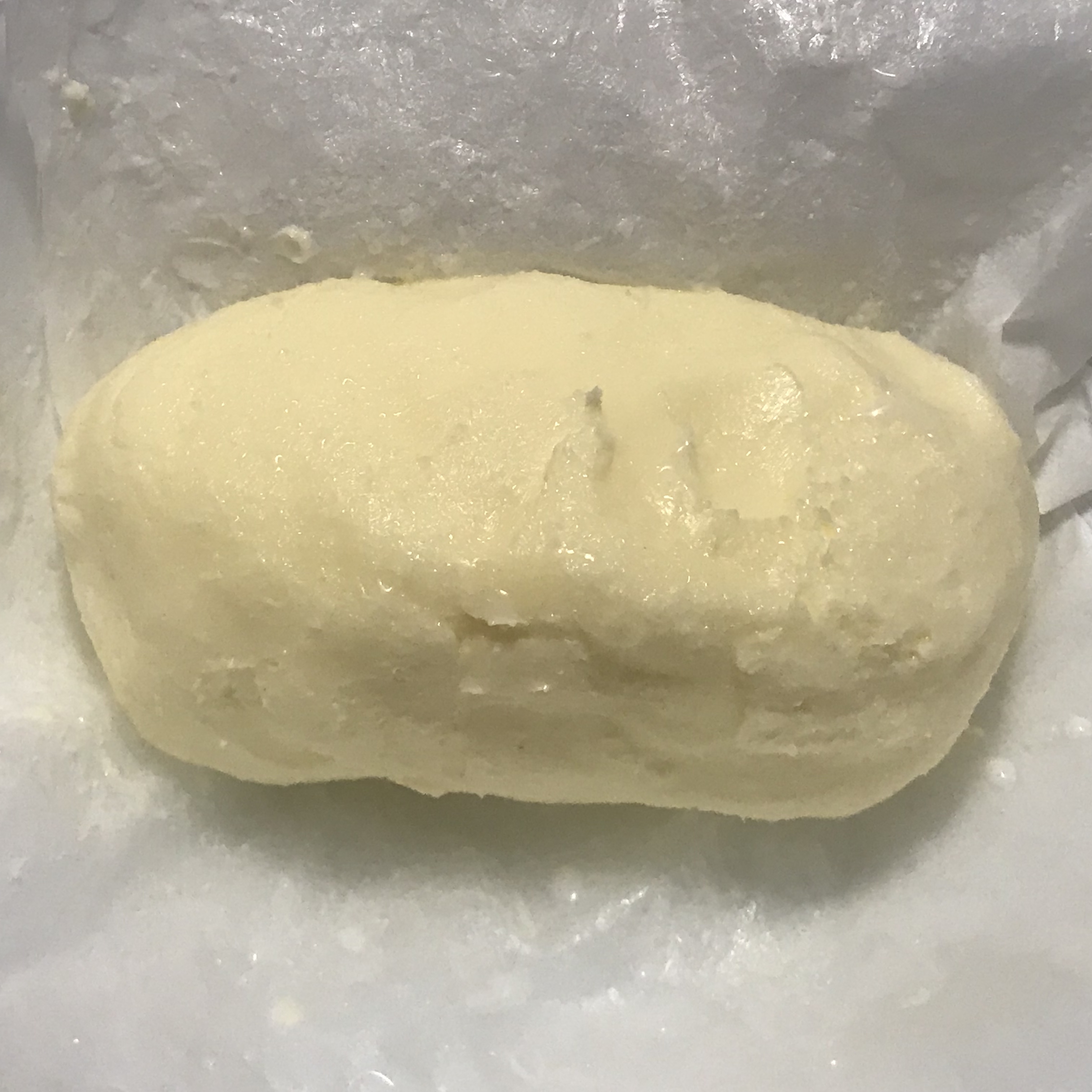 We have made this recipe a Thanksgiving Day tradition in our family since my son was in kindergarten. Open the container and -- voila! -- you have homemade butter. Pour off the buttermilk (or drink it if you like)and place the butter in a serving dish. Great on dinner rolls. The little ones will be proud to have helped prepare the meal.
Recipe From allrecipes.com
Provided by DD123
Categories 100+ Everyday Cooking Recipes
Time 10m
Yield 32
Number Of Ingredients: 1
Steps:
Fill airtight containers approximately half full with heavy cream. Securely cover containers and shake until thickened.
---
HOW TO MAKE HOMEMADE BUTTER
We're going to do our own handmade butter, using just cold, heavy cream. It's done with no heavy equipment at all, just good old-fashioned arm power. It's the original elbow grease!
Recipe From allrecipes.com
Provided by Chef John
Categories Side Dish Sauces and Condiments Recipes Compound Butter Recipes
Time 15m
Yield 4
Number Of Ingredients: 2
Steps:
Pour cream into the jar and screw on the lid. Shake jar until butter forms a soft lump, 15 to 20 minutes. Continue to shake until buttermilk separates out of the lump and the jar contains a solid lump of butter and liquid buttermilk.
Pour contents of the jar into a fine mesh strainer and strain out the buttermilk, leaving the solid butter. Remove the lump of butter and wrap in plastic wrap. Refrigerate until needed.
---
HOMEMADE BUTTER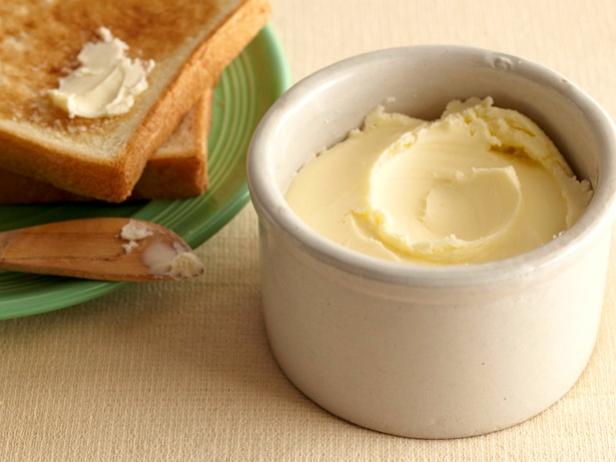 Recipe From foodnetwork.com
Provided by Alex Guarnaschelli
Categories condiment
Time 15m
Yield 3/4 pound butter
Number Of Ingredients: 4
Steps:
Prepare a medium-size bowl of ice water. In the bowl of an electric stand mixer fitted with the whisk attachment, gradually whip the cream and sour cream together. Increase the speed of the mixer and continue whipping until the cream separates and the mixture thickens.
Use a rubber spatula to gather up the butter and remove it from the bowl. There will be some liquid that is a natural result of this process. That liquid is actually buttermilk. Gather the ball of butter together into a double layer of cheesecloth or a thin kitchen towel and plunge it into the ice bath to wash any buttermilk off the surface. Sprinkle with salt and pepper, to taste. Pack the butter into a bowl or roll it into a ball or log shape using plastic wrap. Use immediately or store in the refrigerator.
---
HOMEMADE BLENDER BUTTER
Yummy, healthy homemade butter without all the work! Make sure you do not use ultra-pasteurized heavy cream. Refrigerate for solid butter or keep at room temperature for soft whipped butter.
Recipe From allrecipes.com
Provided by Summer Greco
Categories 100+ Everyday Cooking Recipes
Time 15m
Yield 20
Number Of Ingredients: 2
Steps:
Pour cream into a blender. Cover and blend until cream separates into buttermilk and butter, about 5 minutes. Pour buttermilk into a small bowl, using a spoon to press as much buttermilk out of the butter as possible. Place butter in a large bowl filled with cold water.
Knead butter in the cold water to remove all buttermilk, straining off and replacing the water 7 to 10 times as you work, until it remains clear, about 5 minutes. Pour off the water and knead butter a few more times to squeeze out any remaining water, about 1 minute. Transfer to a plate and knead in salt.
---
HOME-CHURNED BUTTER
Try making your own brandy butter this Christmas, with just a one-litre jar and a marble. Kids will love the magic of turning cream into homemade butter
Recipe From bbcgoodfood.com
Provided by Barney Desmazery
Time 30m
Yield makes 200g block
Number Of Ingredients: 3
Steps:
Pour the cream into a jar with a clean marble inside. Screw the lid on tightly. Shake the jar continuously for 5 mins (you can take turns shaking with someone else). The movement of the marble acts as a whisk and helps the butter to churn. You can do it without the marble, it just takes longer. At first the cream will thicken to whipped cream, then it will get even thicker. After about 5 mins you will hear sloshing in the jar - give it a few more vigorous shakes, and that's the butter churned.
Scrape out the contents into a sieve sitting over a bowl - the liquid that drains out is buttermilk (which can be kept and used for baking or in pancakes), and the fatty solid in the sieve is the butter.
With clean hands, squeeze the butter between your fingers over the sieve to squeeze out any more buttermilk, while working it into a ball. 'Wash' the butter in a bowl of ice-cold water to get rid of any residual buttermilk.
To make brandy butter, beat the sugar and a small pinch of salt into the butter, then work in the brandy 1 tbsp at a time. Will keep in the fridge for up to one week.
---
BREAD AND BUTTER PICKLES II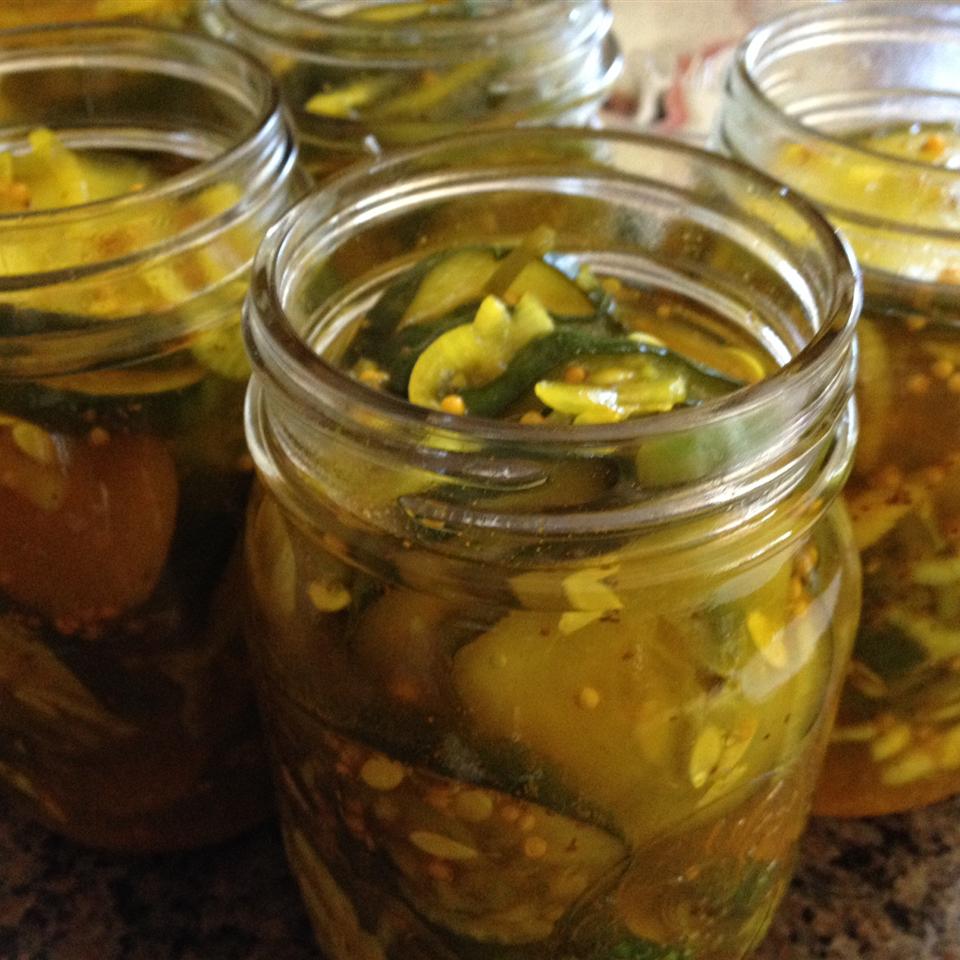 Steps:
In a large bowl, mix together cucumbers, onions, green bell peppers, garlic and salt. Allow to stand approximately 3 hours.
In a large saucepan, mix the cider vinegar, white sugar, mustard seed, celery seed, whole cloves and turmeric. Bring to a boil.
Drain any liquid from the cucumber mixture. Stir the cucumber mixture into the boiling vinegar mixture. Remove from heat shortly before the combined mixtures return to boil.
Transfer to sterile containers. Seal and chill in the refrigerator until serving.
---
---
---
More recipes about homemade butter recipe
---
---
---
---
---
---
---
---
---
---
---
---
---
---
---
---
---
---
---
Recently Search