PIZZA WITH TOMATO, MOZZARELLA AND BASIL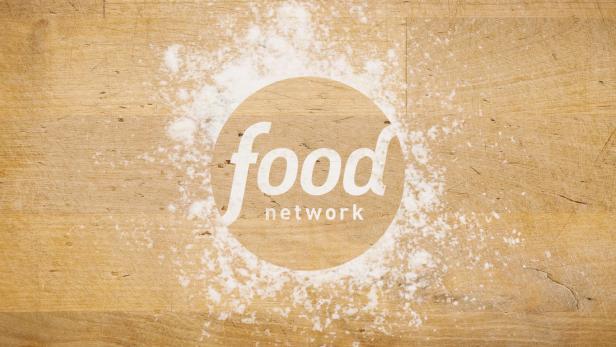 Recipe From foodnetwork.com
Provided by Food Network
Yield 2 pizzas
Number Of Ingredients 16
Steps:
Set the pizza stone into a cold oven and preheat the oven to 450 degrees. In a small sauce pan set over a low flame, heat 1 tablespoon of olive oil. Add the garlic and cook for 1 minute before adding the tomatoes. Season the tomatoes with the salt, pepper and oregano and cook over medium heat for 10 minutes. Working on a lightly floured surface, pat one of the pizza dough balls into a flat round shape, working from the center outward. While forming the shape of a pizza crust, work with the tips of the fingers and form a 1/2-inch thick edge. Continue to work outward trying to achieve as even a thickness as possible. When the pizza dough is formed into shape transfer the dough to the peel and drizzle 1 tablespoon of olive oil over the surface. Sprinkle half the Parmesan cheese evenly over the oiled pizza dough and spoon 3 tablespoons of sauce over the surface. Evenly spread half of the mozzarella over the tomato and finish building your pizza with a few basil leaves roughly torn by hand. Place the pizza onto the pizza stone in the oven by sliding the pizza off of the peel and onto the hot stone. Repeat the process for the second pizza. Bake for 15 to 20 minutes or until the surface is bubbling and the bottom of the crust is well browned.;
In a bowl, combine the flour and salt, and mix thoroughly. In a separate stainless steel bowl, combine the water and yeast, and using a whisk, add 2 tablespoons of oil. Let rest for 5 minutes. Pour the water into the center of the flour, and with a spatula, stir to combine well into a sticky mass. Pour this mass out onto a lightly floured surface and begin to knead the dough by working the dough with the heel of the palm of your hand. Push outward and pull the inside edge over the top. Repeating the process over again to create a smooth ball of dough free of stickiness. Place the ball of dough into a clean stainless steel bowl that has been brushed with the remaining 1 tablespoon of olive oil. Cover with a clean cloth and let rise at room temperature for 1 1/2 hours or until it has doubled in size. When the dough has risen it can be divided in half and the two pieces formed into two balls which will later be patted into the traditional pizza shape. Yield: 2 12-inch pizza crusts;
GRILLED PIZZA WITH TOMATO, MOZZARELLA, AND BASIL
Steps:
Mix together first 7 ingredients in medium bowl. Let tomato mixture stand 15 to 30 minutes at room temperature.
Oil grill rack. Prepare barbecue (medium-high heat).
Unroll dough onto work surface, stretching to form 12x12-inch square. Cut into 4 equal pieces. Using large spatula, transfer dough to grill rack; cover and grill until bottoms are brown, about 4 minutes. Turn squares over and immediately top each with tomato mixture, leaving 1/2-inch border. Cover and grill until pizza bottoms are brown and cheese is melted, about 4 minutes. Sprinkle pizzas with Parmesan and serve.
PIZZA WITH FRESH TOMATOES AND BASIL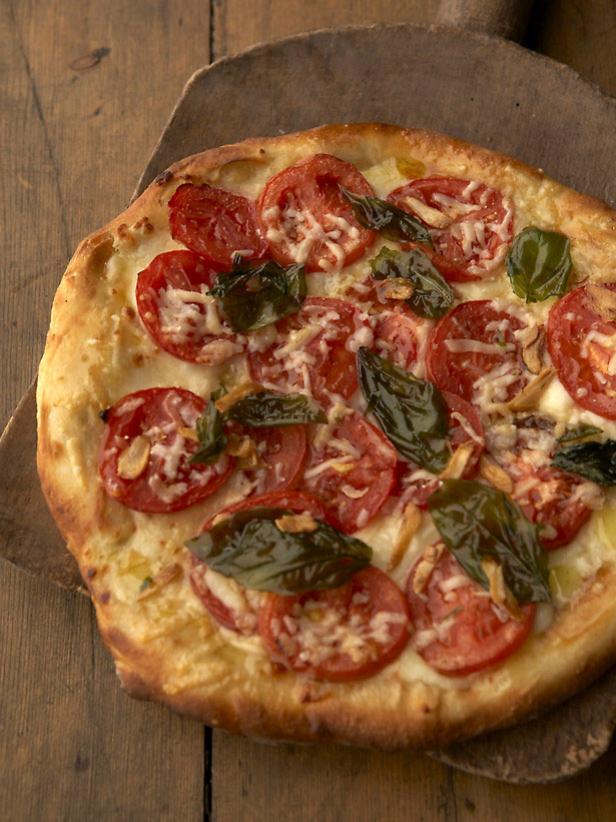 Recipe From foodnetwork.com
Provided by Giada De Laurentiis
Categories main-dish
Time 30m
Yield 4 to 8 servings
Number Of Ingredients 14
Steps:
Position 1 oven rack in the center and the second rack on the bottom of the oven and preheat to 450 degrees F. Sprinkle the cornmeal over 2 rimless baking sheets. Roll out each piece of Pizza Dough into a 10 to 11-inch-diameter round. Transfer 1 dough to each prepared baking sheet.
Drizzle 2 teaspoons of oil over each Pizza Dough. Sprinkle the mozzarella over the Pizza Dough, dividing equaling and leaving a 1-inch border around each pizza. Arrange the tomato slices in a single layer over the cheese. Sprinkle with the Parmesan. Arrange basil leaves on top, drizzle with a little more olive oil and sprinkle garlic all over. Bake the pizzas until the crusts are crisp and brown on the bottom and the cheese is melted on top, about 15 minutes. Drizzle 1 teaspoon of oil over each pizza. Sprinkle with basil for garnish and salt. Cut the pizza into wedges and serve immediately.
Mix the warm water and yeast in a small bowl to blend. Let stand until the yeast dissolves, about 5 minutes. Mix the flour and salt in a food processor to blend. Blend in the oil. With the machine running, add the yeast mixture and blend just until the dough forms. Turn the dough out onto lightly floured surface and knead until smooth, about 1 minute. Transfer the dough to a large oiled bowl and turn the dough to coat with the oil. Cover the bowl with plastic wrap and set aside in a warm draft-free area until the dough doubles in volume, about 1 hour. Punch the down dough and divide into 2 equal balls. (The dough can be used immediately or stored airtight in the refrigerator for 1 day.)
FRESH TOMATO AND BASIL PIZZA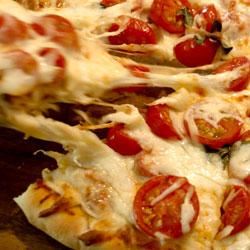 Steps:
Heat oven to 500 degrees F. Pat and stretch dough into 14x6-inch rustic rectangle on baking sheet sprayed with cooking spray; brush with oil. Top with 1 cup cheese.
Combine tomatoes, basil and pepper; spread over pizza. Top with remaining cheese.
Bake 12 to 15 min. or until crust is golden brown.
TOMATO-BASIL SQUARES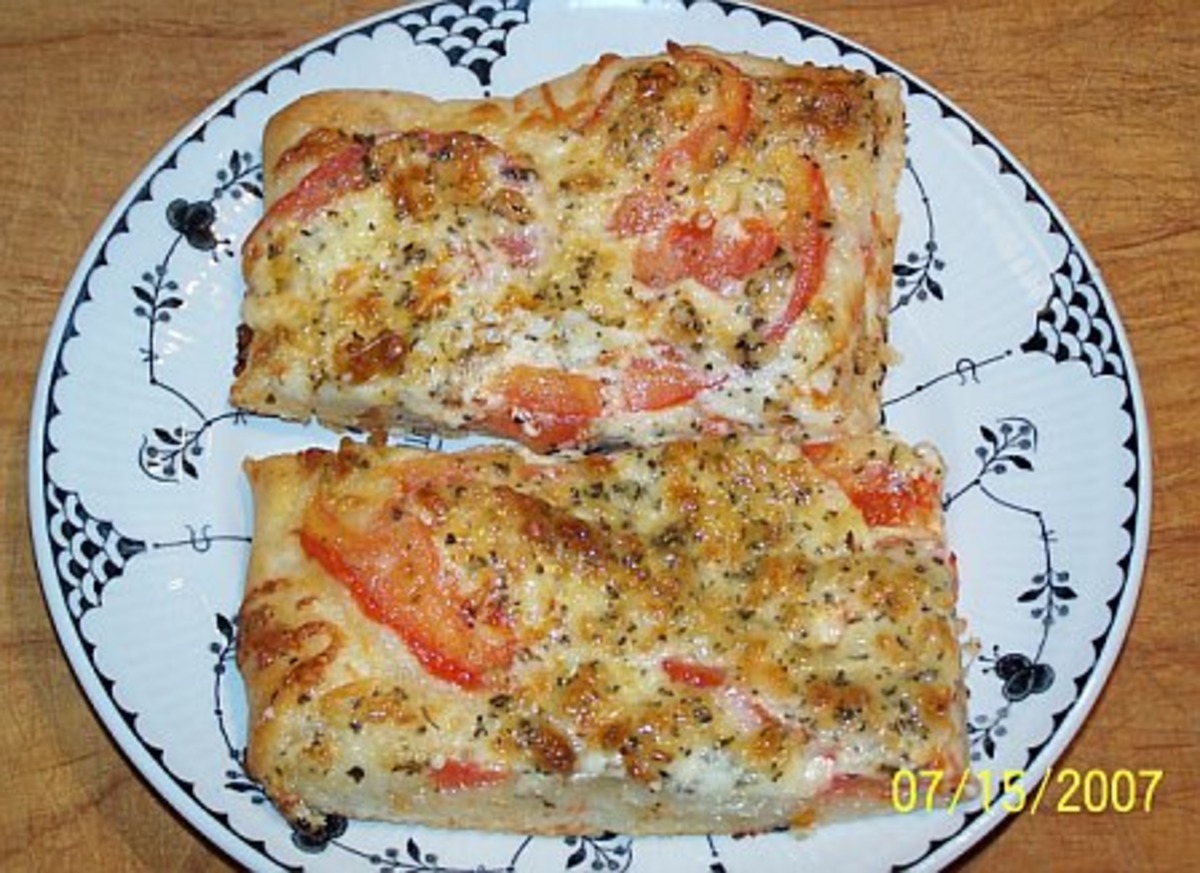 This is one of my favorite Pampered Chef Recipes! I made this for my Aunt's Opera Reception (which was a fancy party), yet it was sooo easy and tasted wonderful! Everyone raved about how good it was... little did they know it just took minutes to throw together! Delicious!!!
Recipe From food.com
Provided by Kim D.
Categories < 30 Mins
Time 30m
Yield 20 serving(s)
Number Of Ingredients 7
Steps:
Preheat oven to 375 degrees F.
Roll out pizza crust onto a rectangle baking stone (or cookie sheet if you don't have a stone).
Sprinkle crust with one cup Mozzarella cheese.
In a bowl, combine remaining Mozzarella cheese, basil, garlic and mayonnaise.
Mix well.
Place sliced tomatoes on top of pizza crust.
Spread mayonnaise mixture on top of tomatoes.
Top with grated Parmesan cheese.
Bake for 15-20 minutes or until top is golden brown and bubbly.
EASY TOMATO-BASIL PIZZA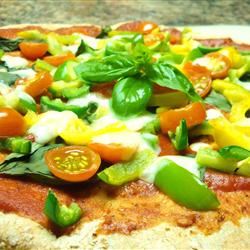 This is a very tasty recipe. It is a great dinner for a warm, summer night. After chopping the ingredients, the rest of the recipe is easy!
Recipe From allrecipes.com
Provided by Chocolate
Categories World Cuisine Recipes European Italian
Time 40m
Yield 8
Number Of Ingredients 14
Steps:
Mix the tomatoes and salt in a mesh strainer. Let mixture sit and drain for 15 minutes.
Preheat oven to 450 degrees F (230 degrees C).
Combine the drained tomatoes, 8 ounces of mozzarella cheese, onion, basil, pepper, olive oil, jalapenos, olives, and mushrooms in a bowl. Spread the pizza sauce evenly onto the pizza crusts. Distribute tomato mixture over the two pizza crusts evenly. Sprinkle 8 ounces of mozzarella cheese and the Parmesan cheese over both pizzas.
Bake pizzas in preheated oven until cheese is completely melted, 8 to 10 minutes.
TOMATO AND BASIL PIZZA
Make this easy grilled pizza with a foolproof dough, simple tomato sauce, fresh mozzarella cheese, and basil. No grill? Simply cook the dough in a cast-iron skillet over high heat, or on a preheated sheet pan or pizza stone in a 500-degree oven.
Recipe From marthastewart.com
Provided by Martha Stewart
Categories Food & Cooking Lunch Recipes
Yield Makes one 10-inch pizza
Number Of Ingredients 6
Steps:
Heat it up:Set up a grill with heat source, coals or gas, on one side over medium-high. Clean and lightly oil hot grill.
Stretch it:On a lightly floured work surface, stretch or roll 1 piece Basic Grilled Pizza Dough or 4 ounces store-bought dough into a 10-inch-long oval or other desired shape. Brush one side lightly with Herb Oil or olive oil and season with salt and pepper.
Grill it:Using your hands, place dough, oiled side down, directly over heat source. Brush dough with herb oil or olive oil and cook until underside is lightly charred and bubbles form all over top, 1 to 2 minutes. With tongs, flip dough and cook until lightly charred, 1 to 2 minutes. Slide dough to cooler side of grill.
Top it:Top with tomato sauce, mozzarella, and basil; cover grill. Cook until cheese melts and toppings are heated through, 2 to 5 minutes.
FRESH MOZZARELLA AND BASIL PIZZA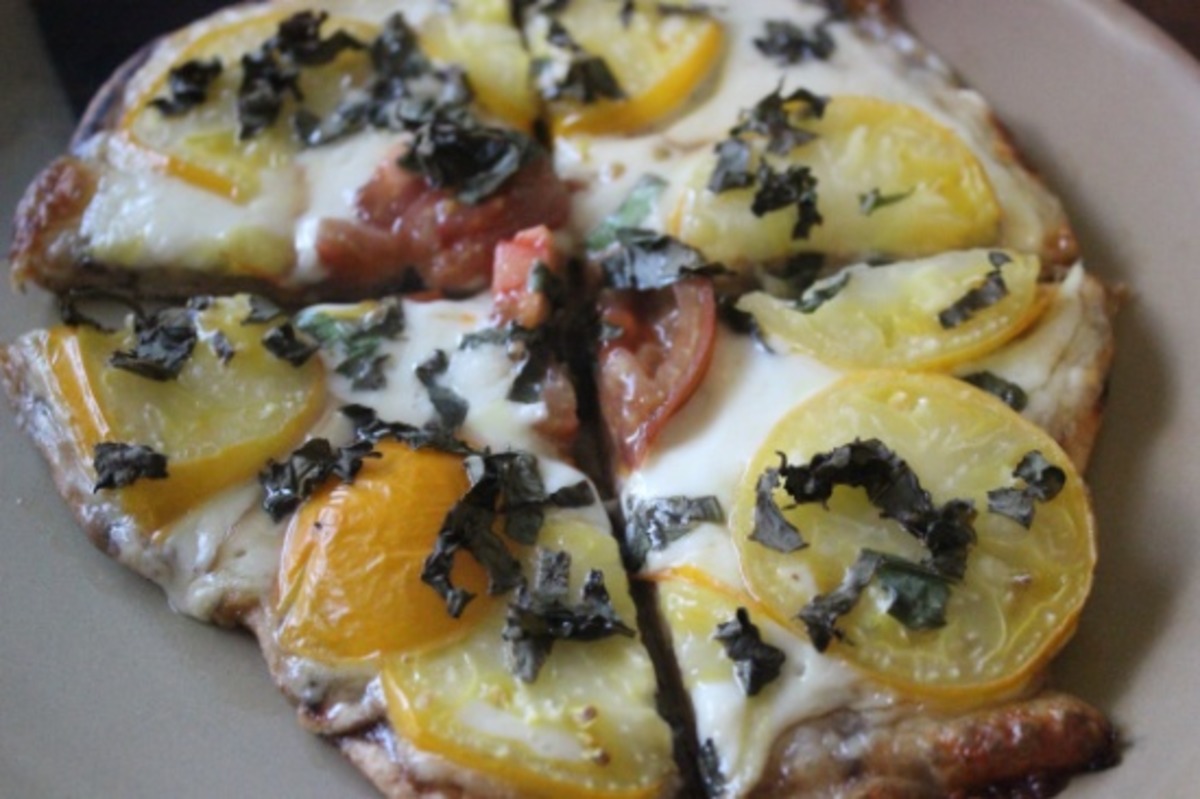 The simple ingredients on this pizza are so good, and fresh mozzarella is the best! So much better than processed. You can make your dough, or purchase uncooked pizza dough from the bakery dept. of your supermarket.This pizza is very rustic, and very similar to true pizza, in Italy.The fresh ingredients are essential to how good this is.
Recipe From food.com
Provided by KittyKitty
Categories Cheese
Time 1h
Yield 1 pizza, 4-6 serving(s)
Number Of Ingredients 7
Steps:
Preheat oven to 450°F Shape pizza dough ball into 6-8 inch circle on a lightly floured surface.( Circle doesn't have to be perfect) Place dough on a piece of prachment paper. Fold up edges of dough, forming a 1 inch border. Brush oil evenly over dough with a pastry brush, or drizzle evenly over dough.
Cover pizza dough circle loosely with plastic wrap, and let rise in warm place, free from drafts, 15 to 20 minutes. Heat pizza stone or heavy baking sheet 10 to 12 minutes in oven. ( I think the pizza stone is much better than the pan).
Remove and discard plastic wrap from dough. Layer tomato, and next 3 ingredients evenly. Sprinkle with pepper. Carefully transfer dough on parchment paper to pizza stone.
Bake at 450F for 10 minutes or until crust is golden.
People also searched
More recipes about "tomato basil pizza with mozzarella recipes"
FRESH MOZZARELLA, HEIRLOOM TOMATO, & BASIL PIZZA RECIPE ...
---
PIZZA WITH TOMATOES, MOZZARELLA AND BASIL RECIPE - MARCO ...
---
TOMATO BASIL PIZZA WITH MOZZARELLA | RECIPES
---
TOMATO BASIL MOZZARELLA FLATBREAD PIZZA • WANDERLUST AND ...
---
CAPRESE PIZZA WITH HOMEMADE PIZZA DOUGH RECIPE | GRATEFUL ...
---
MOZZARELLA AND BASIL PIZZA RECIPE | EAT SMARTER USA
---
PIZZA WITH CHERRY TOMATOES, GARLIC, BASIL, AND MOZZARELLA ...
---
TOMATO PIZZA WITH FRESH MOZZARELLA AND BASIL • LOW CARB ...
---
PIZZA MARGHERITA (TOMATO, BASIL, AND MOZZARELLA PIZZA)
---
MARGHERITA PIZZA WITH TOMATO, MOZZARELLA AND BASIL RECIPE ...
---
TOMATO-BASIL PIZZA, TWO WAYS - THE PIONEER WOMAN
---
TOMATO, BASIL, AND MOZZARELLA PIZZA WHEELS - COMPLETELY ...
---
PIZZA MARGHERITA/ EASY TOMATO BASIL MOZZARELLA PIZZA ...
---
10 BEST TOMATO MOZZARELLA BASIL BALSAMIC APPETIZER RECIPES ...
---
TOMATO BASIL PIZZA - DAVID LEBOVITZ
---
HOW TO MAKE THE BEST-EVER MOZZARELLA TOMATO BASIL (CAPRESE ...
---
PIZZA WITH GARLIC, TOMATO, MOZZARELLA AND BASIL
---
TOMATO AND MOZZARELLA PIZZA - THE HEALTHY BAKER
---
TOMATO BASIL PIZZA | AMANDA COOKS & STYLES
---
TOMATO, BASIL, AND FRESH MOZZARELLA PIZZA - PIZZA RECIPES
---
Recently Search