CLASSIC THAI PEANUT SAUCE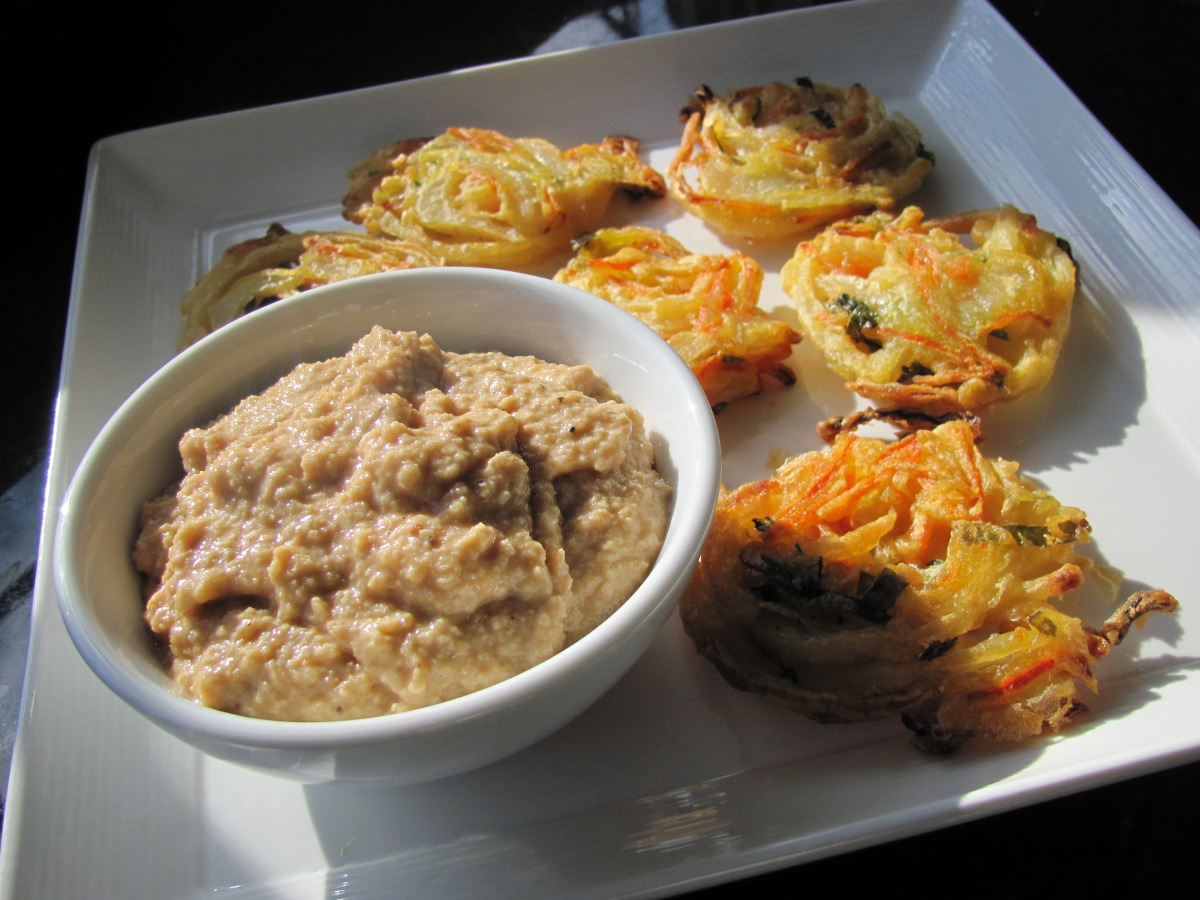 This came from my 101 Deep Fryer Recipes cookbook, as a dipping sauce for some kind of Thai meat fritter. The fritter didn't look too appetizing but this sauce is really good and quite simple to make. Yields about 1 cup of sauce. And this delightful sauce is vegan!
Recipe From food.com
Provided by the80srule
Categories Sauces
Time 10m
Yield 1 cup, 4 serving(s)
Number Of Ingredients: 9
Steps:
Put all in the ingredients into a blender or food processor, and blend until almost smooth.
Pour into a small saucepan, cook and stir until mixture boils and thickens. (about 10 min) May be served warm or cold.
---
THE BEST THAI PEANUT SAUCE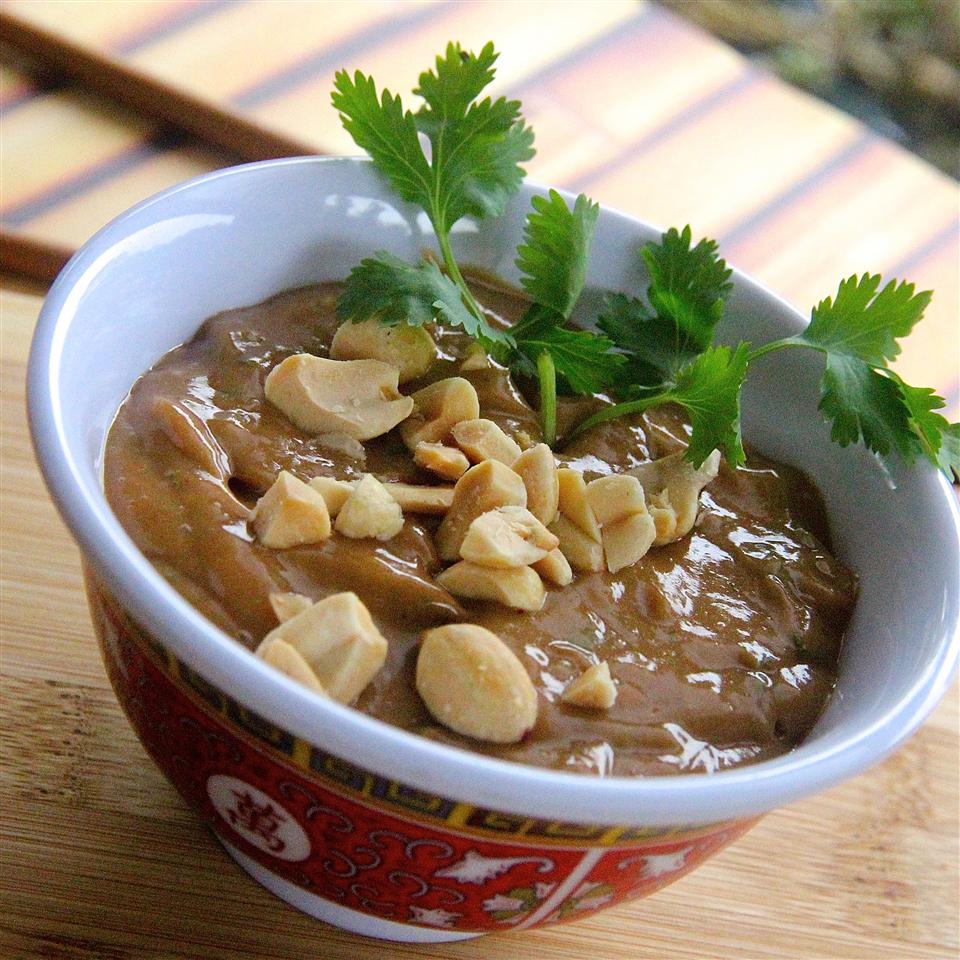 This easy no-cook peanut sauce has a terrific authentic Thai taste. It is spicy and peanutty, and is perfect as a dipping sauce for chicken, shrimp, and beef...or even to use tossed with warm cooked noodles for a quick pasta dish.
Recipe From allrecipes.com
Provided by Stephanie Morissette
Categories Side Dish Sauces and Condiments Recipes Sauce Recipes Pasta Sauce Recipes
Time 15m
Yield 16
Number Of Ingredients: 10
Steps:
In a bowl, mix the peanut butter, coconut milk, water, lime juice, soy sauce, fish sauce, hot sauce, ginger, and garlic. Mix in the cilantro just before serving.
---
THAI PEANUT SAUCE
Recipe From marthastewart.com
Provided by Martha Stewart
Number Of Ingredients: 9
Steps:
Combine 1 cup peanuts with remaining ingredients in a blender and puree until smooth. Transfer to a serving bowl and garnish with remaining peanuts.
---
THAI PEANUT CHICKEN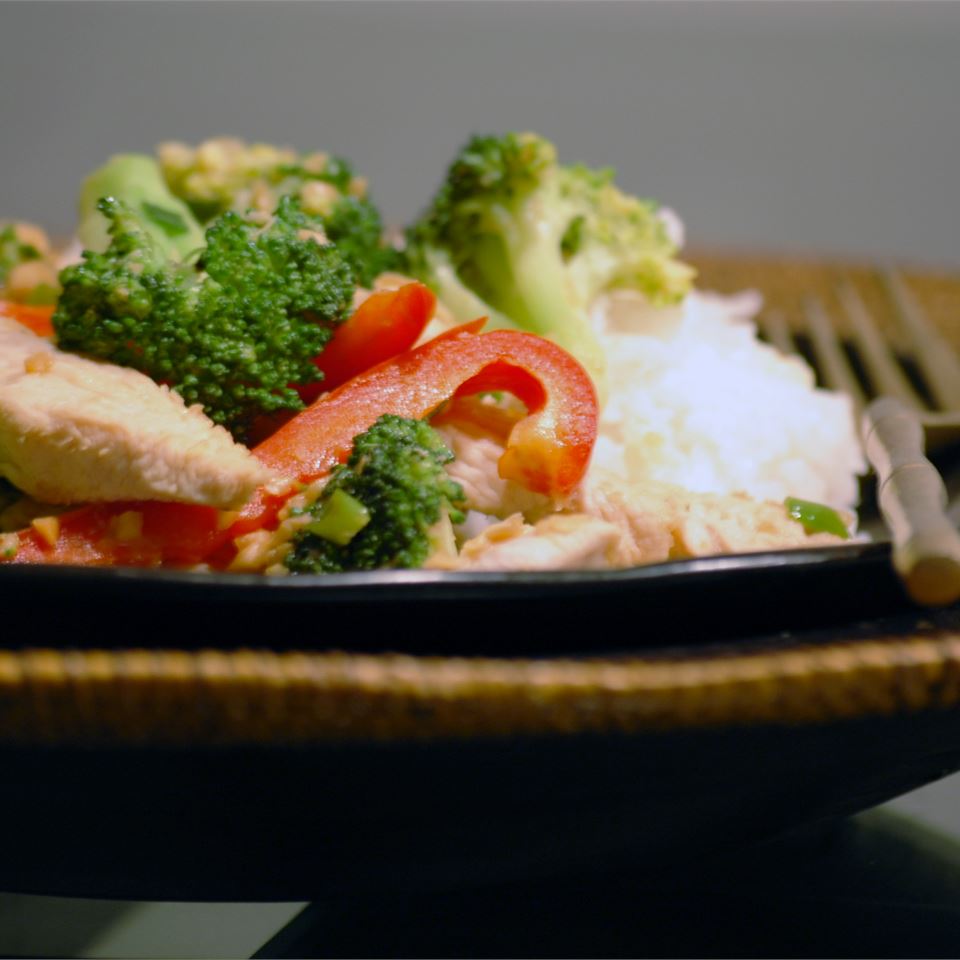 This is a very tasty Asian-inspired dish made with chicken and broccoli in a spicy peanut sauce. If you like it mild, use less cayenne, like it spicy, use more. If you're salt conscious, use low sodium soy sauce.
Recipe From allrecipes.com
Provided by NIMITZ
Categories World Cuisine Recipes Asian
Time 40m
Yield 8
Number Of Ingredients: 13
Steps:
Combine the rice and water in a saucepan over medium-high heat. Bring to a boil, then reduce heat to low, cover, and simmer for 20 minutes, or until rice is tender. In a small bowl, stir together the soy sauce, peanut butter, vinegar, and cayenne pepper. Set aside.
Heat oil in a skillet or wok over high heat. Add chicken, garlic and ginger, and cook, stirring constantly, until chicken is golden on the outside, about 5 minutes.
Reduce heat to medium, and add green onion, broccoli, peanuts, and the peanut butter mixture. Cook, stirring frequently, for 5 minutes, or until broccoli is tender, and chicken is cooked through. Serve over rice.
---
THAI PEANUT SAUCE
Recipe From epicurious.com
Categories Nut
Yield 1 cup
Number Of Ingredients: 11
Steps:
Combine the ginger, chile, garlic, scallions, peanut butter, 1/3 cup coconut milk, 2 tablespoons fish sauce, 1 tablespoon lime juice, 2 teaspoons sugar, and the cilantro (if using) in a small, heavy saucepan. Bring to a boil over medium heat, stirring well to mix, then reduce the heat to low and simmer, uncovered, until richly flavored, about 10 minutes. The sauce should be thick, but pourable; thin with coconut milk, if needed. Remove from the heat and taste for seasoning, adding fish sauce, lime juice, or sugar as necessary; the sauce should be highly seasoned. Serve warm or at room temperature. The sauce will keep, tightly covered, in the refrigerator for up to 3 days
---
---
---
More recipes about classic thai peanut sauce
---
---
---
---
---
---
---
---
---
---
---
---
---
---
---
---
---
---
---
Recently Search