CREAMY GINGER MISO DRESSING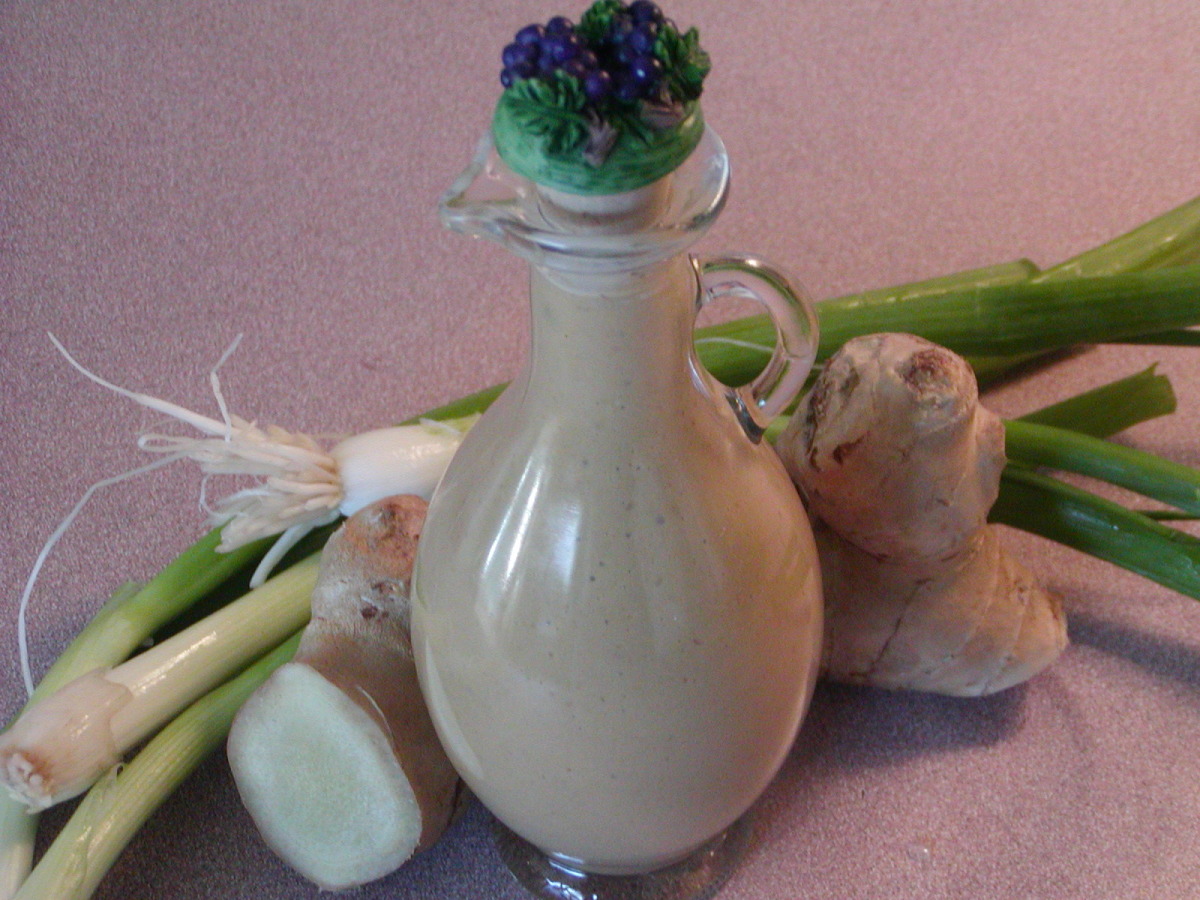 Make and share this Creamy Ginger Miso Dressing recipe from Food.com.
Recipe From food.com
Provided by Sharon123
Categories Salad Dressings
Time 5m
Yield 3/4 cup
Number Of Ingredients: 9
Steps:
Combine all of the ingredients in a blender or food processor and puree until smooth.
Coverd and refrigerated, this dressing will keep for about a week.
Enjoy!
---
MISO-GINGER DRESSING
This is a great dressing for cooked vegetable salads, spinach salads, tofu and noodle salads, and it's also delicious with a simple bowl of rice.
Recipe From cooking.nytimes.com
Provided by Martha Rose Shulman
Categories easy, quick, condiments
Time 5m
Yield 2/3 cup
Number Of Ingredients: 8
Steps:
Combine the miso and vinegar (or vinegar and lime juice) in a small bowl and whisk together. Add the remaining ingredients and whisk until amalgamated. You can also mix this in a blender.
Toss with the salad of your choice.
---
MISO DRESSING
Drizzle this dressing over salad greens, toss it with a noodle salad, use it to marinate tofu or brush it onto grilled fish. Store it in the refrigerator for up to a week. -Taste of Home Test Kitchen, Milwaukee, Wisconsin
Recipe From tasteofhome.com
Provided by Taste of Home
Time 15m
Yield 3/4 cup.
Number Of Ingredients: 7
Steps:
In a small bowl, whisk vinegar, miso, soy sauce, sesame oil, honey and ginger. Gradually whisk in oil until blended.
---
GINGER-MISO PASTA SALAD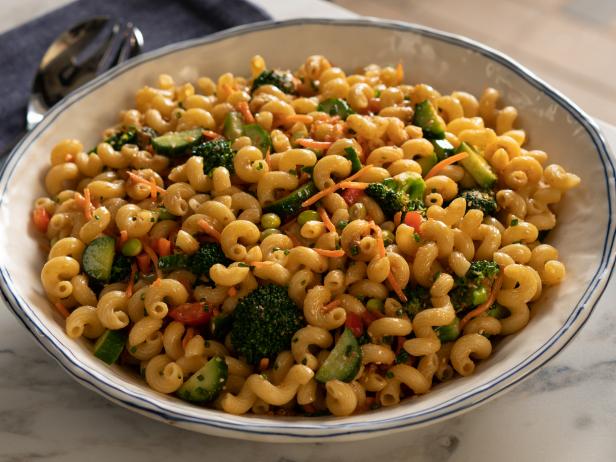 No mayo alert! This pasta salad takes inspiration from spring rolls with edamame, carrots, and bell peppers. The dressing is a savory combination of miso, ginger, soy, and sesame. This salad gets better as it sits, making it perfect for picnics.
Recipe From foodnetwork.com
Provided by Valerie Bertinelli
Categories side-dish
Time 15m
Yield 8 to 10 servings
Number Of Ingredients: 17
Steps:
For the salad: Bring a large pot of salted water to a boil. Add in the pasta and cook according to package directions until al dente. Add in the broccoli and cook for 1 minute more. Drain and set aside.
Meanwhile, make the dressing. Add the miso paste, ginger, lime juice, soy sauce, canola oil, vinegar, sesame oil, and sesame seeds to a mason jar, cover and shake to emulsify. Set aside.
Add the cucumbers, bell peppers, edamame, and carrots to a large bowl. Add in the warm pasta and broccoli. Pour the dressing onto the salad and toss to combine. Garnish with chopped chives and sesame seeds.
---
---
---
More recipes about creamy ginger miso dressing
---
---
---
---
---
---
---
---
---
---
---
---
---
---
---
---
---
---
---
---
---
---
Recently Search