DISACOLADA
a martini with amaretto. i have to try it soon :p from the site of disaronno.
Time: 2 minutes
Steps:
combine ingredients in a shaker with ice
shake , strain and serve in a martini glass
you can increase the amount if you want
Number Of Ingredients: 3
Ingredients:
amaretto
coconut rum
pineapple juice
---
PINA COLADA
Recipe From foodnetwork.com
Provided by Food Network Kitchen
Yield 2 drinks
Steps:
Put the ice, frozen pineapple, juice, coconut cream, and the white and dark rums into a blender. Blend until smooth and frosty. Pour the drink into 2 glasses and garnish the rim with pineapple slices.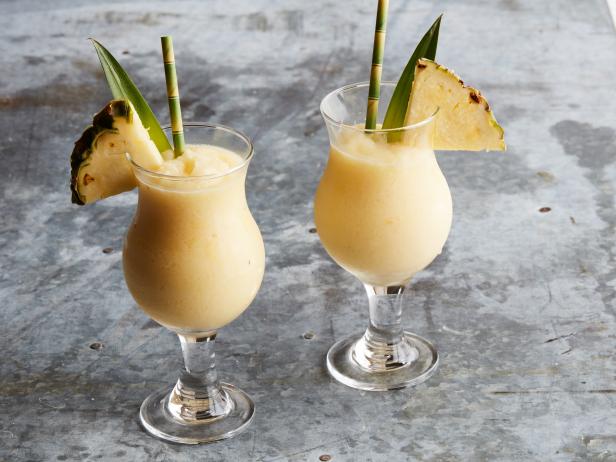 Number Of Ingredients: 7
Ingredients:
1 1/2 cup ice
1/2 cup diced pineapple, frozen
2 ounces pineapple juice
2 ounces Coco Lopez coconut cream
1 1/2 ounces white rum
1 ounce dark rum
Pineapple slices
---
PINA COLADA
Thanks to the inclusion of coconut rum, it's difficult to detect any taste of alcohol in this extra creamy-delicious Piña Colada. The rum may be left out altogether for a delightful tropical drink your entire family will enjoy!
Recipe From food.com
Provided by Debs Recipes
Time 5m
Yield 2 serving(s)
Steps:
Mix ingredients in blender until smooth; pour into glasses; garnish with pineapple wedges and maraschino cherries if desired.
Note: This recipe is my adaptation of "The Authentic Piña Colada" printed on back of the Coco Lopez Real Cream of Coconut® can, which is the same as this but uses all (3 ounces) regular rum only ~ It's a great drink but I just love the inclusion of part coconut rum to make it even better!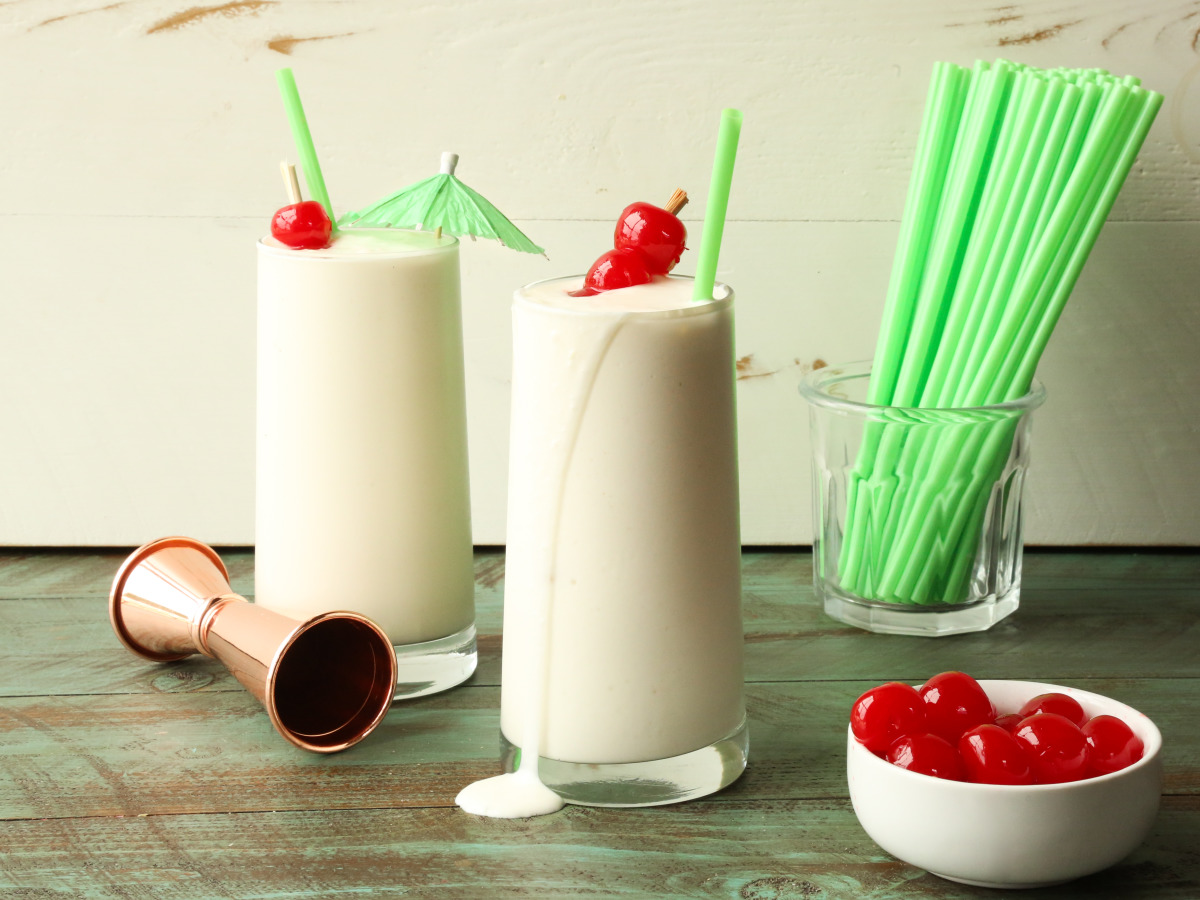 Number Of Ingredients: 5
Ingredients:
4 ounces cream of coconut
4 ounces pineapple juice
1 1/2 ounces rum (Bacardi Gold)
1 1/2 ounces coconut rum (Malibu)
2 cups crushed ice
---
More recipes about disacolada recipes
---
---
---
---
---
---
---
---
---
---
---
---
---
---
---
---
---
---
---
---
---
---
---
---
---