QUEBEC MAPLE SUGAR PIE
Steps:
On a lightly floured surface with a floured rolling pin roll out dough into a 14-inch round (about 1/8 inch thick). Fit dough into an 11-inch tart pan with a removable fluted rim and trim flush with rim. Chill shell until firm, about 30 minutes.
Preheat oven to 425°F.
Lightly prick bottom of shell all over with a fork and line shell with foil. Fill foil with pie weights or rice and bake shell in middle of oven 15 minutes. Carefully remove weights or rice and foil and bake shell until golden, about 8 minutes more. Cool shell in pan on a rack. Shell may be made 1 day ahead and kept in pan, covered, at room temperature.
Reduce temperature to 350°F.
In a bowl whisk together maple sugar and flour. Add cream and whisk until smooth. Pour filling into shell and bake in middle of oven 45 minutes, or until fling is set. Cool pie to warm in pan on rack and remove rim.
Serve pie warm or at room temperature with whipped cream.
---
QUEBECOIS MAPLE CREAM PIE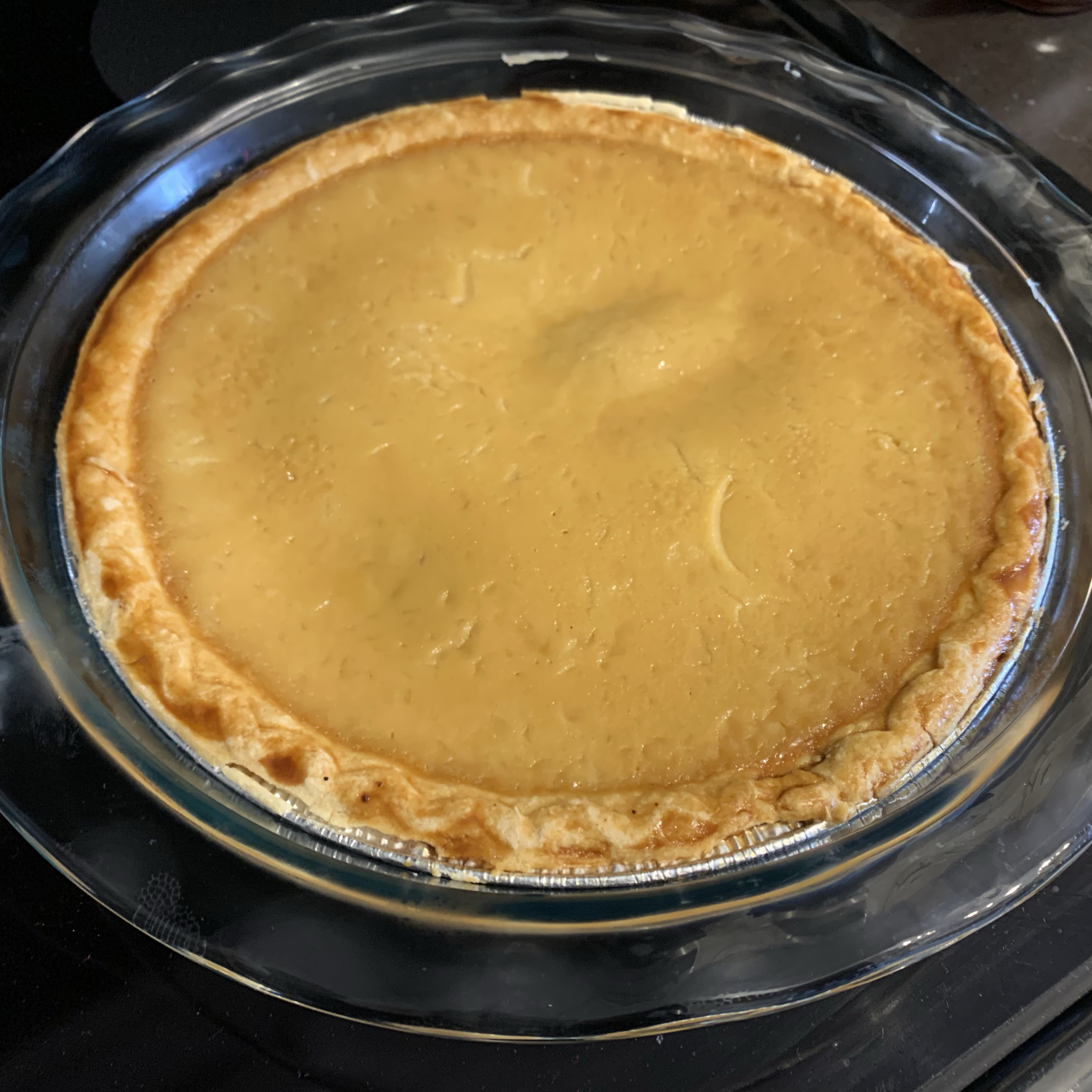 I had the most amazing sugar pie in Quebec City, Canada at a restaurant called the Cochon Dingue. (The Crazy Pig). Their version is custardy versus the soft-fudgy/brown sugar ones that are a regional specialty. The pie tastes better if made 1 night (or more) before serving. Good luck on having it around for that long! Serve topped with creme fraiche, if desired.
Recipe From allrecipes.com
Provided by CTREYNARD
Time 2h20m
Yield 8
Number Of Ingredients: 8
Steps:
Preheat oven to 300 degrees F (150 degrees C). Place the pie crust in its plate in a large, shallow baking pan lined with foil in case of a boil-over.
Bring maple syrup to a boil in a heavy saucepan over medium heat, and cook for 5 to 7 minutes, to reduce syrup down by about one-quarter. Stir in cream, bring the mixture to a simmer, then remove from heat.
Whisk egg yolks and egg together in a large bowl. Very gradually add the cream mixture to the eggs, about 1/4 cup at a time, whisking constantly. Stir in salt, vanilla extract, and vinegar. Pour the batter into the prepared pie crust.
Bake until the pie is mostly set but jiggles slightly when moved, about 1 hour. Let cool before serving.
---
QUEBEC CITY SUGAR PIE WITH THICK CREAM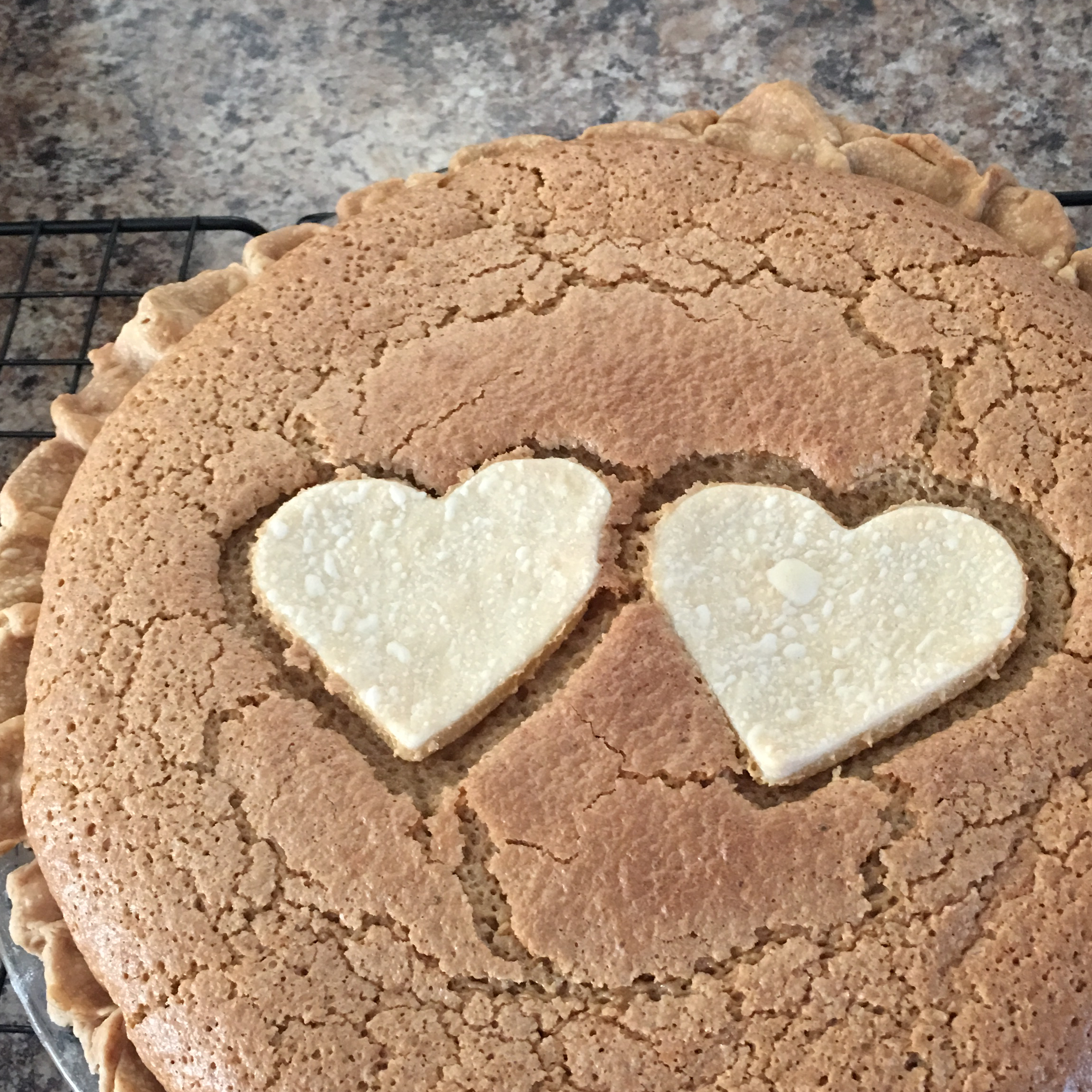 This version is the regional specialty at its finest. This lovely brown-sugar-and-egg mixture sets like pumpkin pie! Serve in a pool of thick cream, which is the perfect complement to the rich, sweet dessert.
Recipe From allrecipes.com
Provided by CTREYNARD
Categories Desserts Pies Vintage Pie Recipes
Time 2h
Yield 8
Number Of Ingredients: 10
Steps:
Preheat oven to 400 degrees F (200 degrees C).
Whisk the eggs and the egg yolk in a bowl until frothy. Add the milk and vanilla; beat well. Slowly stir in the flour, salt, and brown sugar. Pour the mixture into the pie crust.
Whisk together the light whipping cream and the heavy cream in a separate bowl; chill in refrigerator.
Bake the pie in the preheated oven for 10 minutes. Lower the temperature setting to 350 degrees F (175 degrees C). Bake until the center is set, another 35 to 45 minutes. Allow to cool on a rack. Serve at room temperature on a plate in a pool of the chilled cream mixture.
---
TARTE AU SUCRE FRANCAISE (FRENCH CANADIAN SUGAR PIE)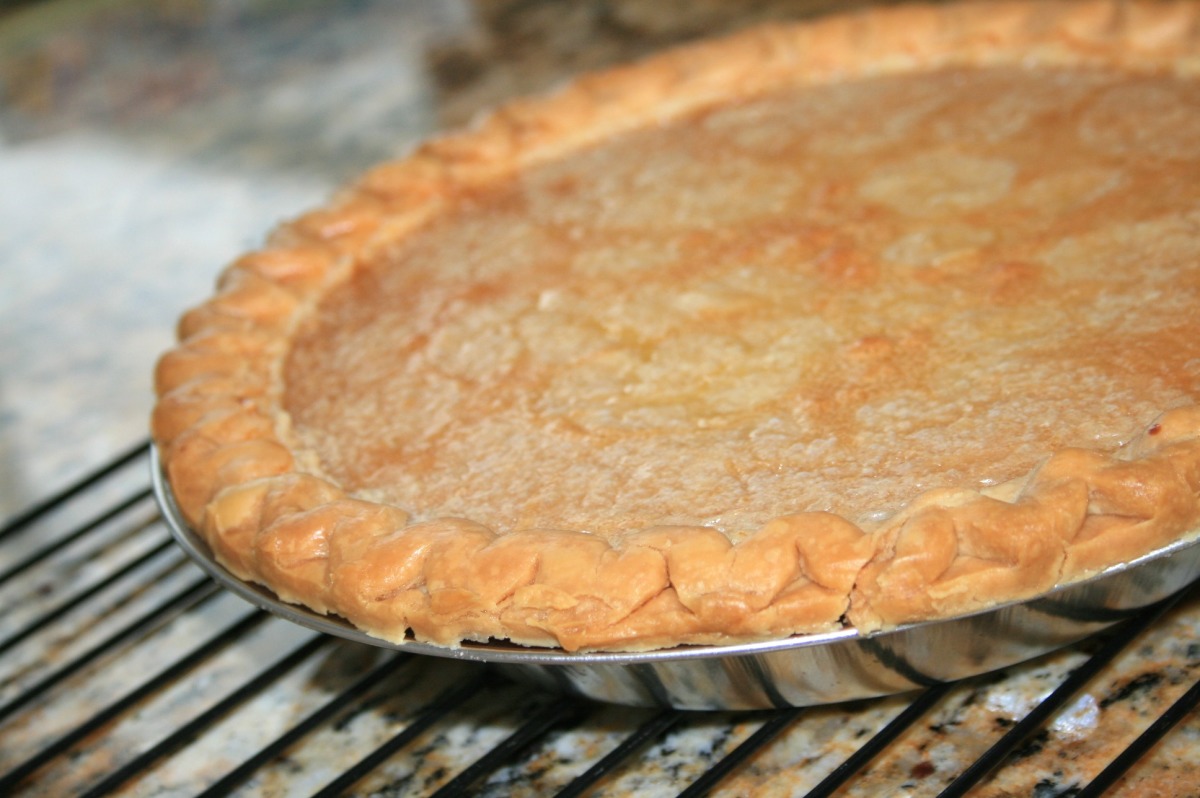 My grandmother use to make a "tarte au sucre" for every family gathering. The kids would be wired all day, lol. I have been looking for a recipe that turns out like hers for a long time now. I have tried a few, all delicious, but not quite the same. A few weeks ago, my Mom was looking through a box of stuff left behind after my grandma passed away a while back and , there it was....... Her recipe for tarte au sucre. Hope you all enjoy it as much as I do. You might want to have a glass of milk with you when you do eat it, it is extremely sweet!
Recipe From food.com
Provided by queenbeatrice
Categories Pie
Time 1h
Yield 1 pie, 8 serving(s)
Number Of Ingredients: 7
Steps:
Preheat oven to 350 degrees.
In bowl, mix brown sugar and flour.
In seperate bowl, whisk together milk, eggs and vanilla.
Gradually add to flour mixture mixing well.
Place cookie sheet under pie crust.
Fill pie crust with mixture.
Drop cold butter cubes throughout mixture.
Cook for 45 to 50 minutes, until outside edges are firm and center is slightly jelly like.
Refrigerate completly.
Serve with whipped cream or vanilla ice cream.
---
QUEBEC MAPLE SUGAR PIE
Steps:
Combine all ingredients and pour into pie shell or tart shells. Bake at 350 for 45 minutes (whole pie) and about 10-15 minutes for the little tarts. (just until the mixture sets) Top with whipped cream
---
CANADIAN MAPLE SYRUP PIE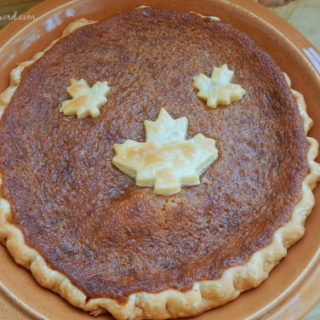 Recipe From numstheword.com
Time 3h10m
Number Of Ingredients: 7
Steps:
Preheat oven to 350*F In a heavy saucepan over medium heat, bring the maple syrup to a gentle boil. Cook the maple syrup for 5 minutes, reducing heat if necessary. Remove the saucepan from the heat Stir in the butter until melted. Add the heavy cream and stir. Transfer 1/2 cup of the mixture to a small bowl; whisk in the flour and salt and then whisk this back into the mixture in the saucepan. Beat the eggs in a small bowl and then whisk them into the mixture in the saucepan until well incorporated and the consistency is smooth. Roll out the pie dough and place it in a 9-inch pie plate. Pour the warm filling into the pie shell. Bake in oven for 50 - 60 minutes, until the center is golden brown, bubbly and relatively firm when lightly jiggled back and forth. Some jiggle is ok, but we don't want too much. Cool pie completely on at room temperature before slicing. This will take at LEAST 1-2 hours.
---
SUGAR PIE
This recipe came to The Times in a 1991 profile of Laurent Comeau, the kitchen manager of Cirque du Soleil. In his role managing the meals of the performers, he often had to scramble to find ingredients like Canadian maple syrup for the Québécois in the troupe, who expected it on or in everything from pancakes to maple mousse pie. Mr. Comeau thought Vermont maple syrup is just as good, "but try explaining it to them," he said. "The contortionists, it's like wine to them. They'll taste it and know right away if it's not from Quebec." This sugar pie, sweetened with brown sugar and sweetened condensed milk, tastes like pure butterscotch.
Recipe From cooking.nytimes.com
Provided by Alison Leigh Cowan
Categories breakfast, dessert
Time 1h
Yield 6 to 8 servings
Number Of Ingredients: 9
Steps:
To make the crust, combine the flour and salt in a large bowl. Add the lard, and with a pastry cutter or two forks, cut the lard into the flour until the mixture resembles small peas. Add the ice water, 2 tablespoons at a time, and mix with two knives. Add just enough water so that all the flour is incorporated and the dough pulls together into a rough ball.
Turn out onto a lightly floured board, and with a rolling pin flatten the dough into a 6-inch square. Scatter the butter pieces all over the dough, then fold the dough in half. Roll the dough back out into a 6-inch square, then fold and roll out again. Repeat once more, then cover the dough with plastic wrap, and refrigerate for an hour.
Preheat the oven to 375 degrees.
Remove the dough from the refrigerator, and allow to soften.
To make the filling, combine the sugar, condensed milk, flour and butter in a medium-size bowl. Stir until smooth.
On a lightly floured board roll out the dough until it is 1/4 inch thick. Gently lift the dough, and put it in a 9-inch pie pan. Trim the edges, then pour in the filling. Bake for 15 minutes, then reduce the heat to 325 degrees, and continue baking for another 25 minutes. The filling will look cracked and bumpy. Do not overbake.
---
---
---
More recipes about quebec maple sugar pie
---
---
---
---
---
---
---
---
---
---
---
---
---
---
---
---
---
---
---
Recently Search