CONFETTI RELISH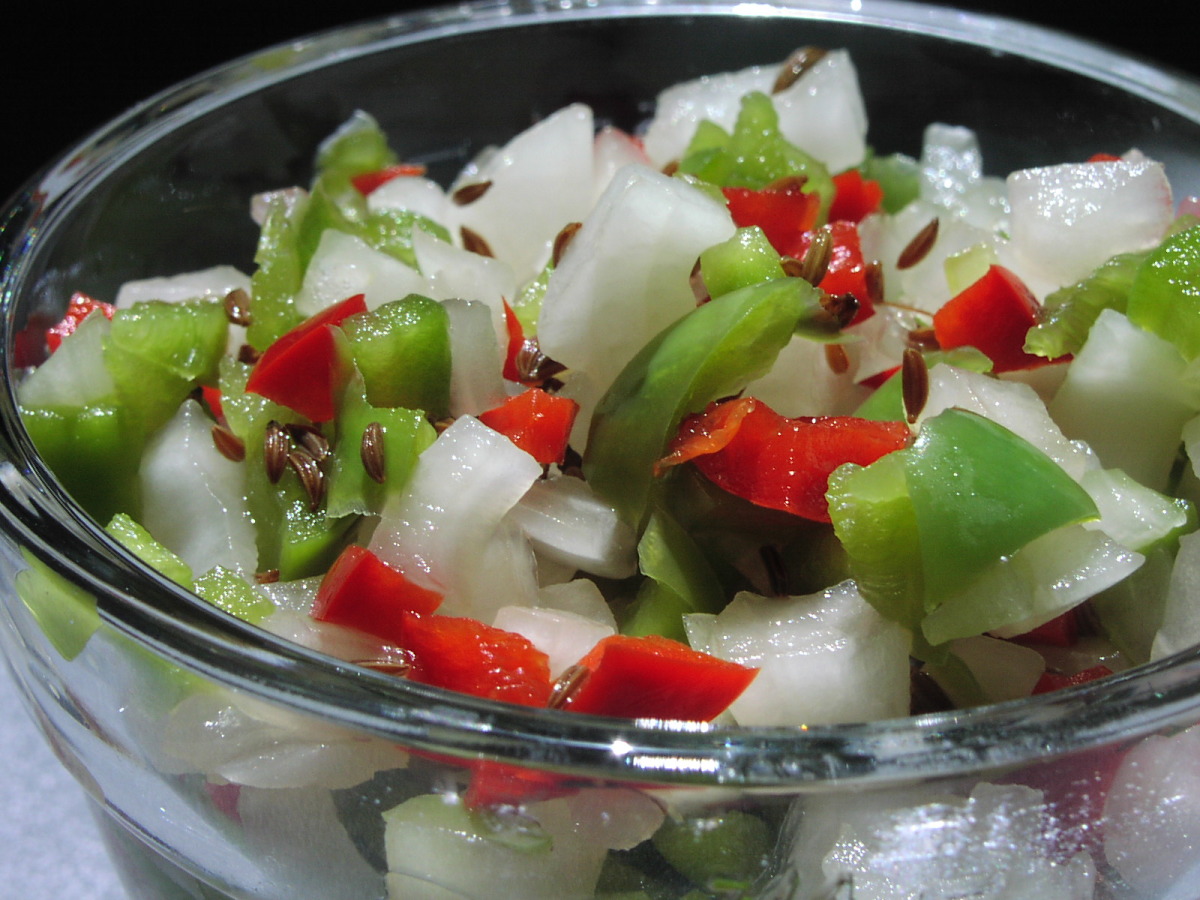 This is from an old booklet put out by the Walla Walla Gardeners Association. Walla Walla is in SW Washington state, where the sweetest onions outside of Vidalia, GA are grown! (how's that for diplomacy!) Serve this with burgers or hot dogs. You can sub red bell pepper for the pimiento.
Recipe From food.com
Provided by Outta Here
Categories Onions
Time P1DT15m
Yield 2 1/2 cups
Number Of Ingredients: 8
Steps:
In a medium non-aluminium bowl, combine onions with green pepper and pimiento.
In a non-aluminium saucepan, combine remaining ingredients. Bring to a boil; simmer 5 minutes.
Pour liquid over onion mixture. Cover and refrigerate overnight.
---
---
---
More recipes about confetti relish
---
---
---
---
---
---
---
---
---
---
---
---
---
---
---
---
---
---
---
---
---
---
---
---
---
---
Recently Search