CURTIDO (EL SALVADORAN CABBAGE SALAD)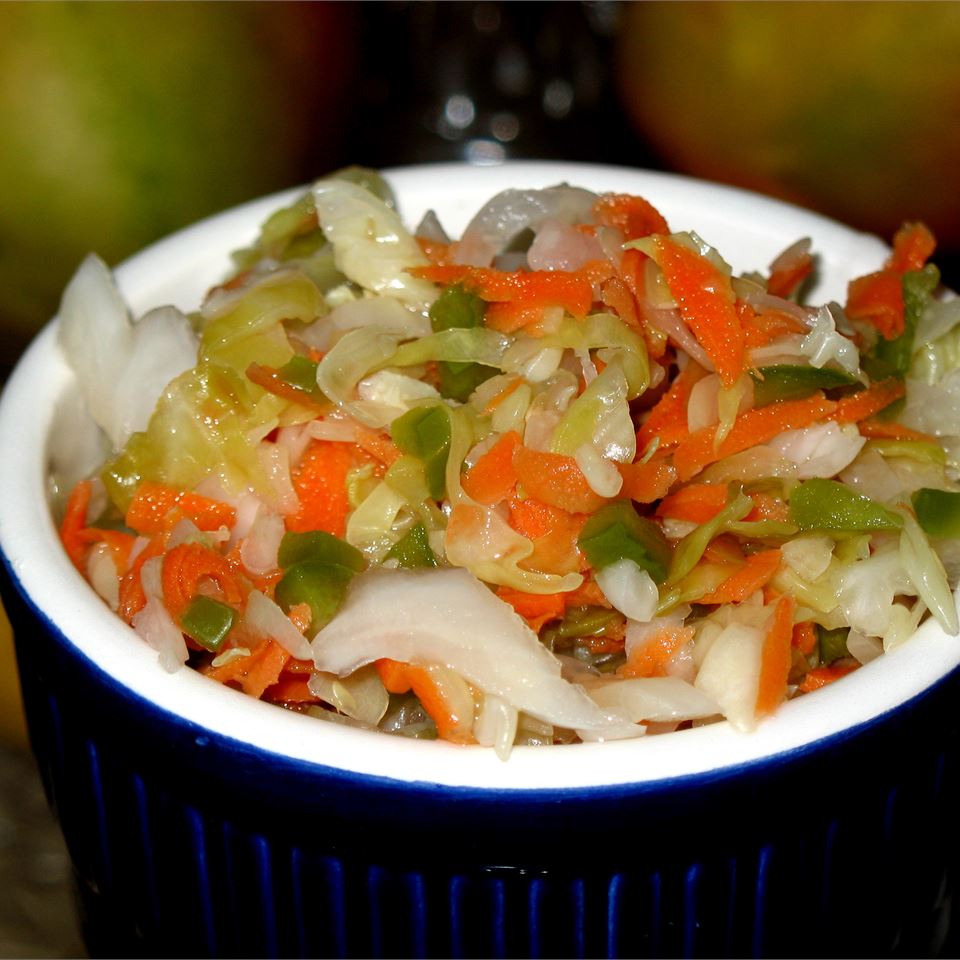 Curtido is a salad made out of cabbage and served with El Salvadoran pupusas. Stuff cooked pupusas with the curtido for a delicious treat!
Recipe From allrecipes.com
Provided by Jenny
Categories Salad Coleslaw Recipes No Mayo
Time 45m
Yield 4
Number Of Ingredients: 7
Steps:
Combine the cabbage and carrot in a large bowl and pour the boiling water over the mixture. Allow the mixture to steep for 5 minutes; drain well. Return the cabbage and carrots to the bowl. Mix in the green onion, vinegar, 1/2 cup of water, and oregano. Toss until all ingredients are combined. Chill for 20 minutes before serving.
---
CURTIDO (SALVADORAN PICKLED SLAW)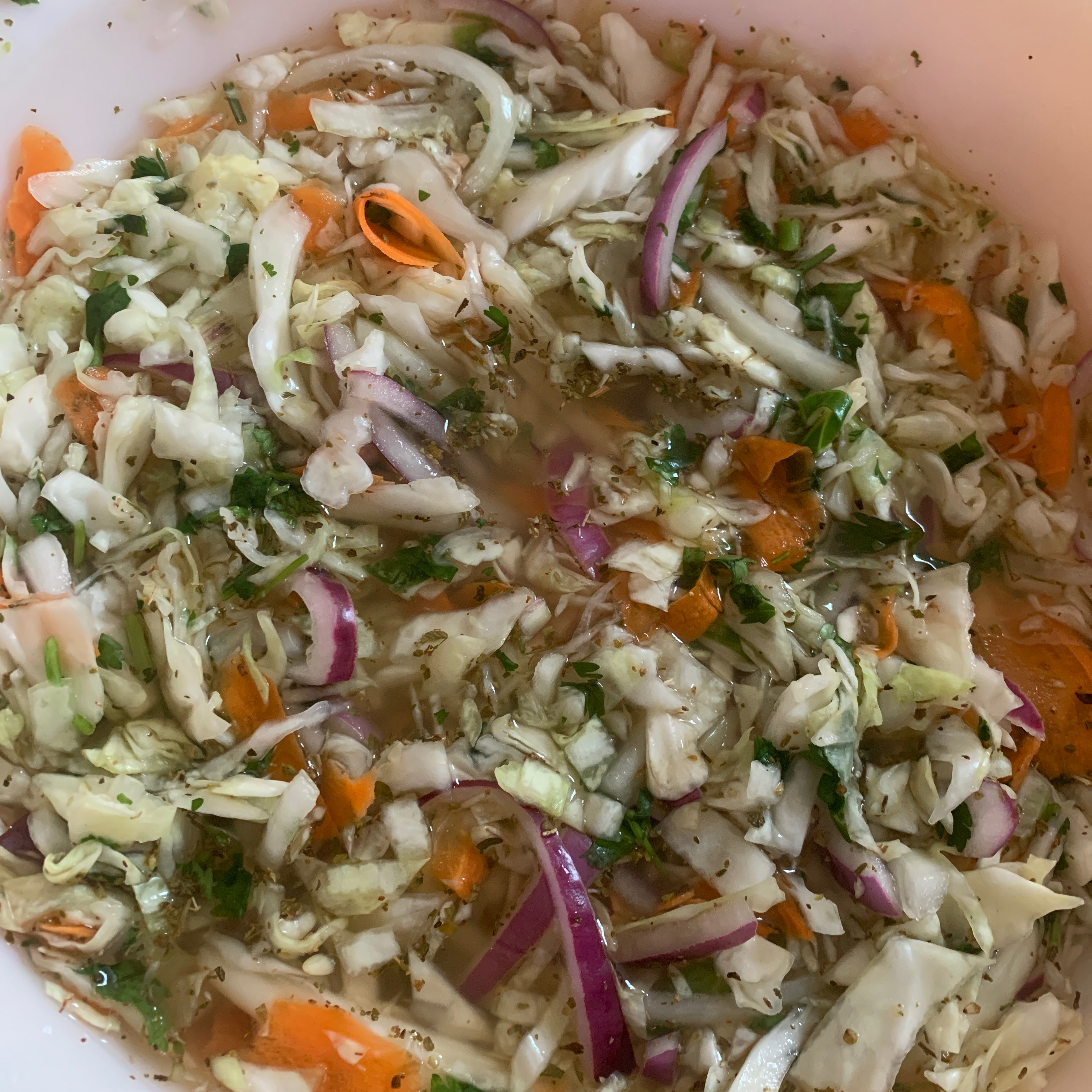 Steps:
Mix cabbage, onion, carrot, and chile peppers together in a large bowl. Sprinkle salt evenly on top. Cover with boiling water. Cool to room temperature, about 1 hour.
Pour vinegar over cabbage mixture; add oregano. Mix together carefully.
Cover and refrigerate until flavors combine, 8 hours to overnight.
---
CURTIDO
Curtido is a fat-free slaw from Mexico made with white cabbage, carrot and onion. Pile it high on tacos or in burritos, or serve as a salad in its own right
Recipe From bbcgoodfood.com
Provided by Elena Silcock
Categories Side dish
Time 20m
Number Of Ingredients: 6
Steps:
Mix the cabbage with the onion and carrots in a heatproof bowl. Heat the vinegar, sugar and 1 tsp salt in a pan over a low heat until dissolved, then pour over the vegetables and mix well.
Put the slaw in the fridge for at least 30 mins or until ready to serve. Just before serving, stir through the coriander leaves and season well, to taste.
---
CURTIDO
Often served alongside pupusas, curtido is quick to assemble, but aged over three days so the shock of pink cabbage can develop high notes and deep flavor. Transfer your finished curtido to clean jars, which make it easy to store and give away to friends.
Recipe From cooking.nytimes.com
Provided by Francis Lam
Time P3DT20m
Yield Enough to accompany 12 pupusas
Number Of Ingredients: 8
Steps:
Combine all ingredients in a large, clean bowl. Using clean tongs or hands, gently crush the vegetables in the brine.
Place a clean plate on top of the vegetables, and weigh it down to fully submerge them under the brine. Let sit at room temperature for at least 3 days, or longer to your taste; the flavor will deepen and mellow over time. When it's to your liking, transfer to clean jars, making sure brine covers the vegetables, and store in the refrigerator. Can keep for weeks.
---
CURTIDO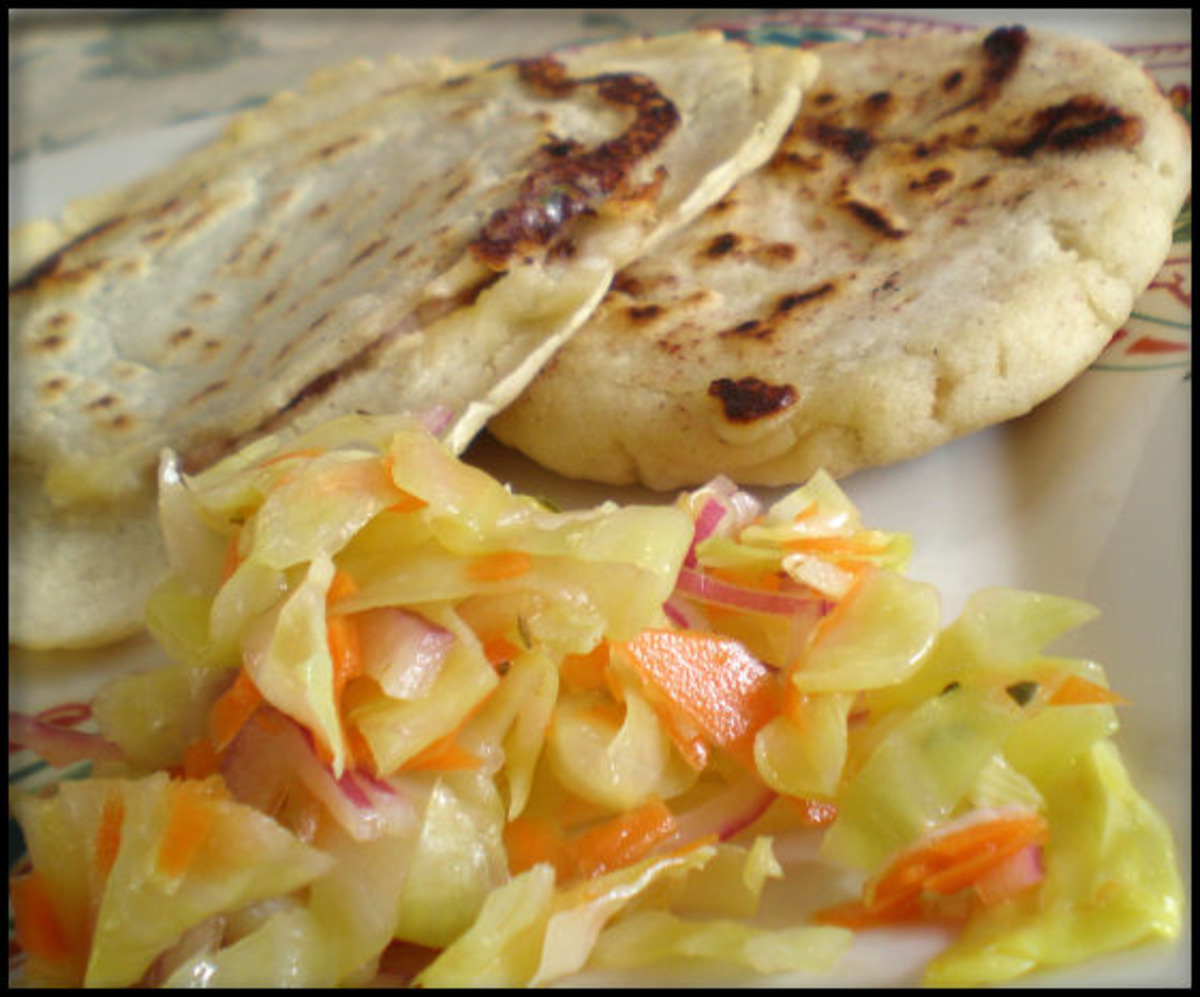 Make and share this Curtido recipe from Food.com.
Recipe From food.com
Provided by Valeria
Categories Vegetable
Time 2h20m
Yield 6-10 serving(s)
Number Of Ingredients: 10
Steps:
Place the cabbage in boiling water for no more than one minute. Discard the water.
Put the cabbage in a large bowl and add grated carrots, sliced onion, cayenne, oregano, olive oil, salt, brown sugar, vinegar, and water.
Let chill in refrigerator at least two hours before serving.
---
---
---
More recipes about curtido
---
---
---
---
---
---
---
---
---
---
---
---
---
---
---
---
---
---
---
---
---
---
Recently Search