CREAMY VEGAN TOMATO SAUCE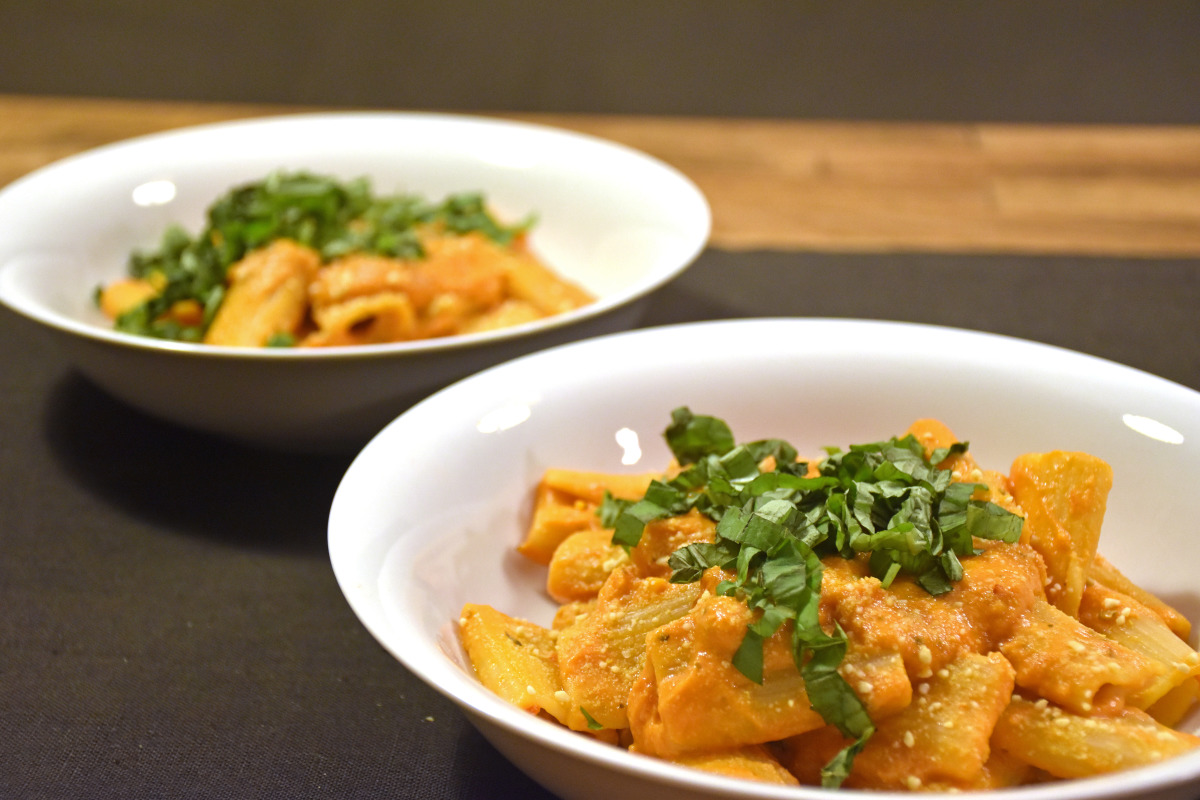 Who says you can't have creamy tomato sauce without dairy? This recipe takes advantage of canned tomatoes and is perfect in winter, when fresh tomatoes tend to look a little pale. A quick spin in the blender creates a rich, creamy base, which is then simmered with aromatics and spices. Serve with your favorite pasta!
Recipe From food.com
Provided by Ineke M.
Categories Sauces
Time 30m
Yield 4-6 serving(s)
Number Of Ingredients: 15
Steps:
Place cashews, canned tomatoes (with their juices) and tomato paste in a blender and puree until very smooth. This can take a few minutes, depending on the strength of your blender.
Heat olive oil in a saucepan over medium heat. Add onion and sautée until golden. Add garlic and sautée for another 1-2 minutes, making sure not to burn it.
Stir in the pureed tomato mix and bring to a simmer. Add herbs, salt and sugar and simmer gently for 15-20 minutes, until sauce has slightly thickened. Taste and adjust seasoning as needed.
If desired, stir in fresh diced tomato shortly before serving and simmer until heated through.
Mix with, or serve over, your favorite cooked pasta and garnish with fresh basil.
---
---
---
More recipes about creamy vegan tomato sauce
---
---
---
---
---
---
---
---
---
---
---
---
---
---
---
---
---
---
---
---
---
---
---
---
---
Recently Search